Discover more from Conscious Capital Advisors Research
Research, reports and commentary on global financial markets by Joseph Lu, CFA.
📑 Research Notes for 2020-10-02
This week, we review a brutal September, a horrible year of energy stocks, and examine the impact of low interest rates on income investors.
We are a California-based registered investment advisor and investment thought leader, updating you on this week's top investment observations and market performance.
Do not reply to this email with any service requests, contact us instead for support with your accounts if needed.
---
Major asset classes performance review
.
(The Capital Speculator)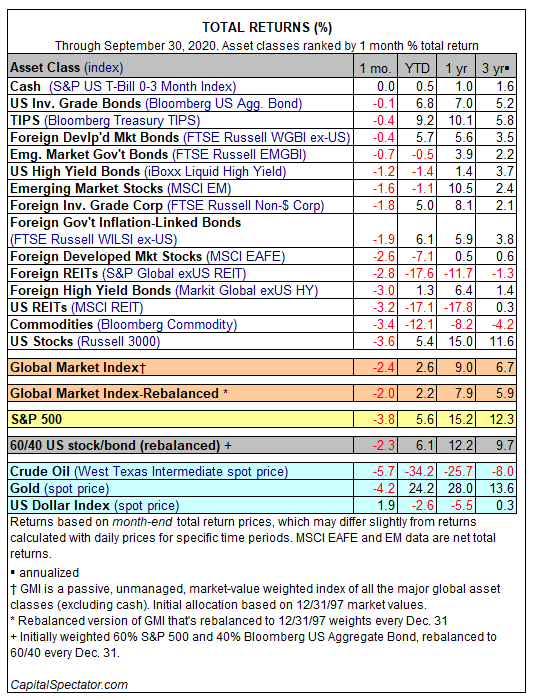 September was a rough month for the major asset classes: Every slice of global markets fell. The only exception: cash. Otherwise, the primary market betas lost ground across the board, marking the first full sweep of declines since March.
---
It's been a very bad year for energy stocks.
(Sentiment Trader)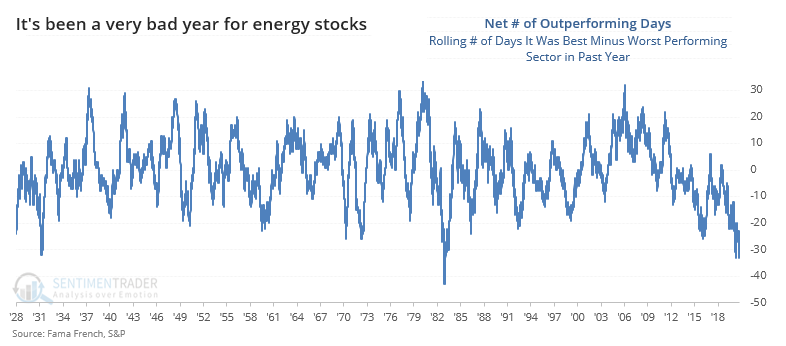 Remarkably, when we go back to 1928 and look at all of the major sectors and how often they were the worst vs. best performing sector, this stretch in energy stocks ranks among the very worst of any sector. Ever. The others showed a fairly consistent tendency to be long-term contrarian indicators.
---
Investing in a low interest rate environment: Should individual investors change their approach?
(Medium)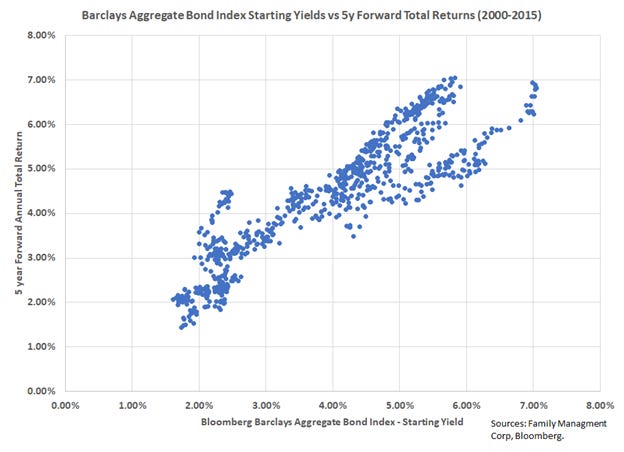 Individual investors are facing the reality of low interest rates and an inability to meet previous return expectations from fixed income. Let's examine the current situation and then potential alternatives.
---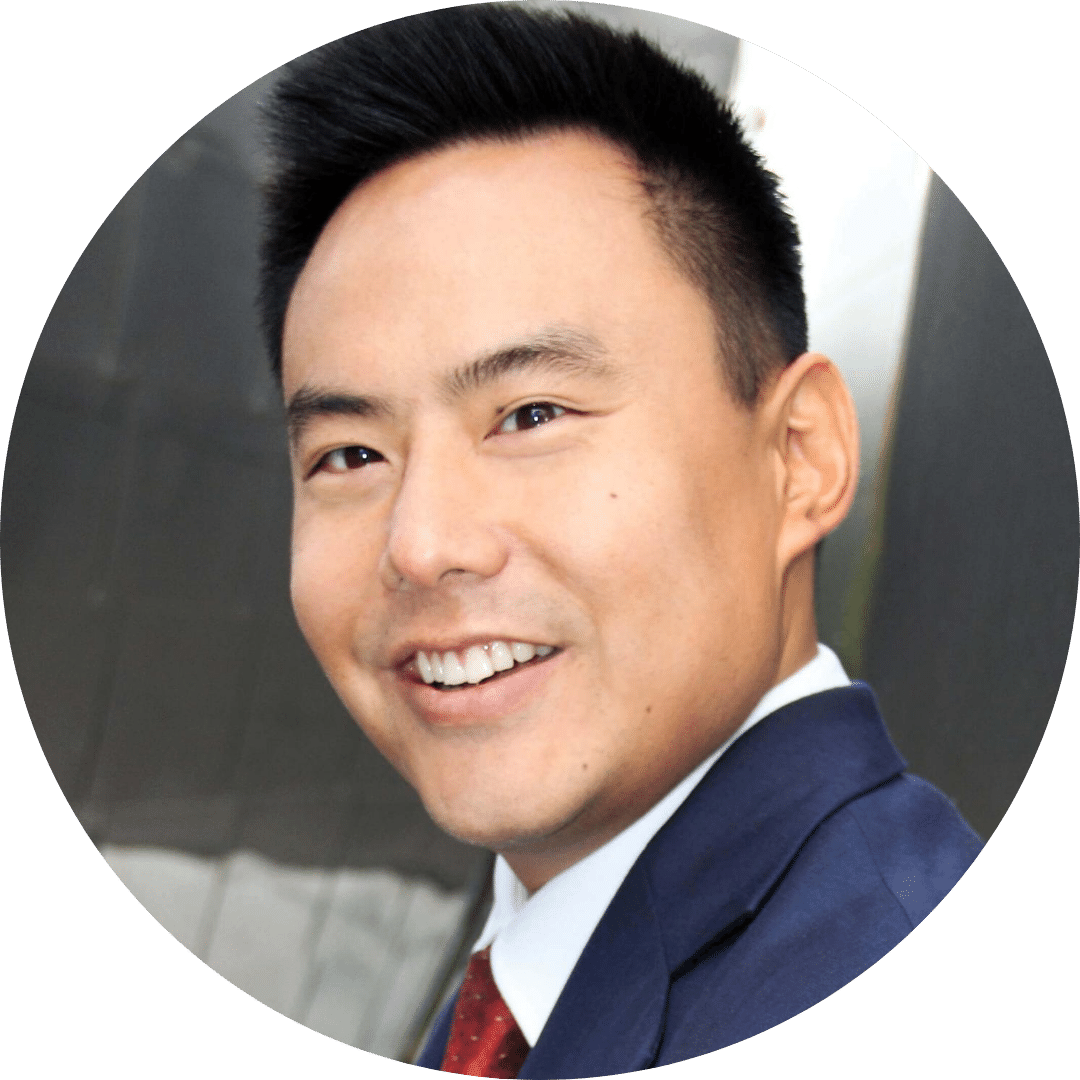 Curated by Joseph Lu, CFA®
Joseph has over a decade of experience as an investment professional, primarily in quantitative analysis and portfolio management roles. He is the founder and managing director of Conscious Capital Advisors and a CFA® Charterholder. The CFA charter is a globally respected, graduate-level investment credential by the CFA Institute, a global association of more than 90,000 investment professionals working in over 133 countries.
🔗 Connect with us on LinkedIn, Facebook, or Twitter.
---
Have a question about what we shared? Email us at info@consciouscapital.pro.
Do not reply to this email with any service requests, contact us for support if needed.
The information presented in this newsletter is for educational purposes only and is not a solicitation for any specific security, product, service, or investment strategy.
Investments involve risk and unless otherwise stated, are not guaranteed. Be sure to consult with a qualified financial advisor, tax professional, or attorney before implementing any strategy or recommendation you may read here.