Discover more from Conscious Capital Advisors Research
Research, reports and commentary on global financial markets by Joseph Lu, CFA.
📑 Research Notes for 2020-09-25
This week we look at the second coronavirus wave in the U.K. and the implication of low real yields for pensions, returns and income generation.
We are a California-based registered investment advisor and investment thought leader, updating you on this week's top investment observations and market performance.
Do not reply to this email with any service requests, contact us instead for support with your accounts if needed.
---
In a month, U.K. could see 50,000 new coronavirus cases a day, expert warns.
(NPR)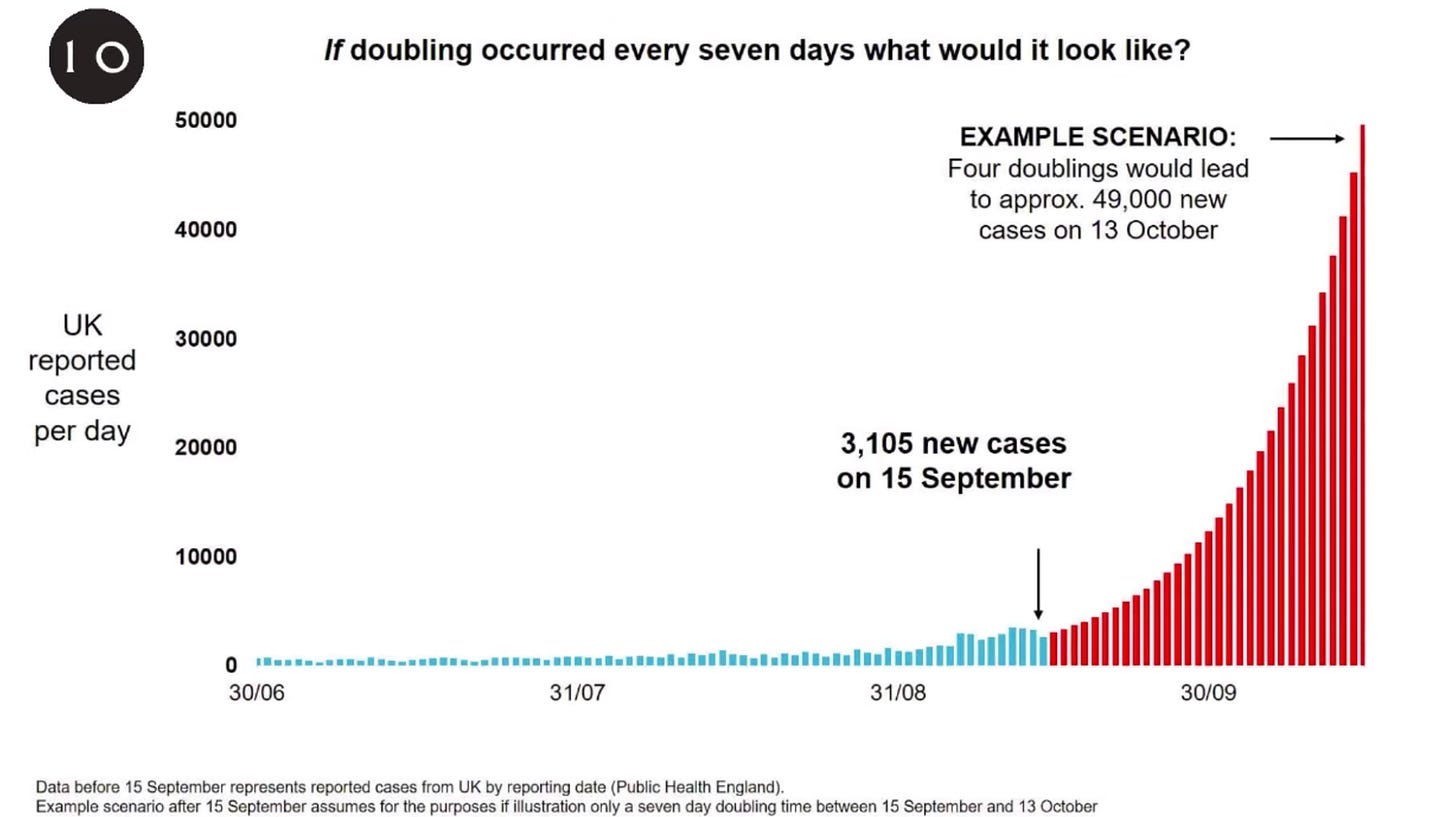 As a second wave hits the U.K., COVID-19 case numbers are rising fast and could reach new 50,000 cases per day by mid-October, the country's top science adviser announced Monday. Sir Patrick Vallance said his warning is based on current trends that show "the epidemic is doubling roughly every seven days."
---
It's hard to generate meaningful yield when real yields are decidedly negative.
(Compound)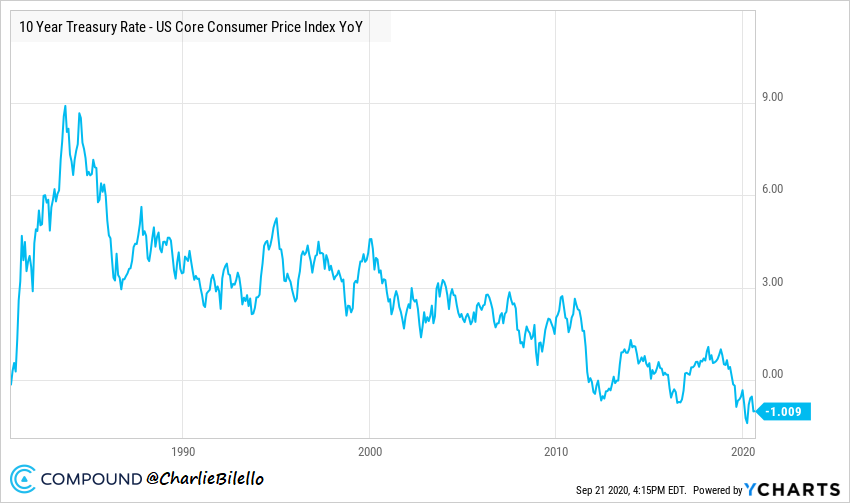 Over the last 40 years, a position in treasury bonds gave investors downside protection and a positive real return in their portfolio. Today, only the former is true and that too is questionable. The risk/reward prospects for bonds have changed, and all investors must grapple with how to build a portfolio without old yields.
---
The gap between government bond rates and actuarial return assumptions is wider than ever.
(All About Alpha)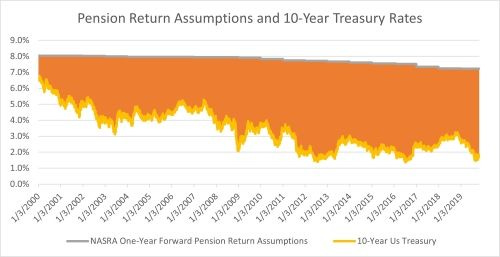 Today, valuations across risk assets, public and private, are near historical highs. Underfunded pension plans need to find a way to increase their funded status and generate an attractive return to match lofty actuarial assumptions moving forward. In general, pension trustees seem to be faced with two potential solutions – take on more (or differentiated) risks or improve funding statuses through higher taxation or slashing benefits.
---
A flatter yield curve looks likely for the prolonged future.
(University of Oregon)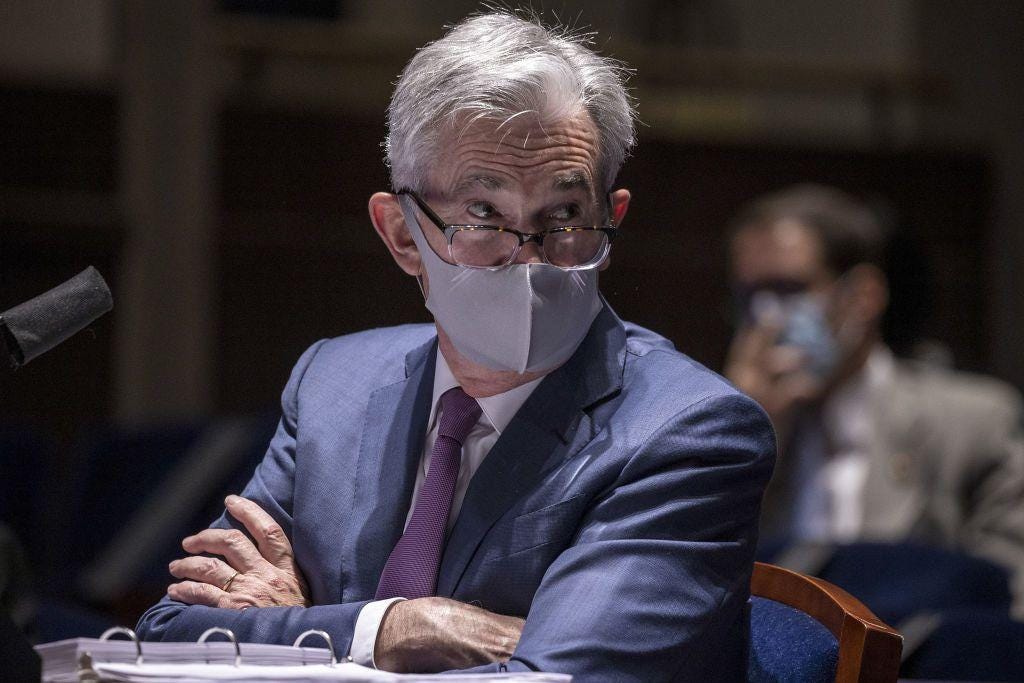 There are two Fed narratives developing in the background, one that favors a flatter yield curve and another that favors a steeper curve. As of now, it appears that the flat curve scenario dominates the conventional wisdom while the steeper curve is the risk. I think it is worth reviewing the basics of the two scenarios so we can keep an eye on which unfolds in the coming months.
---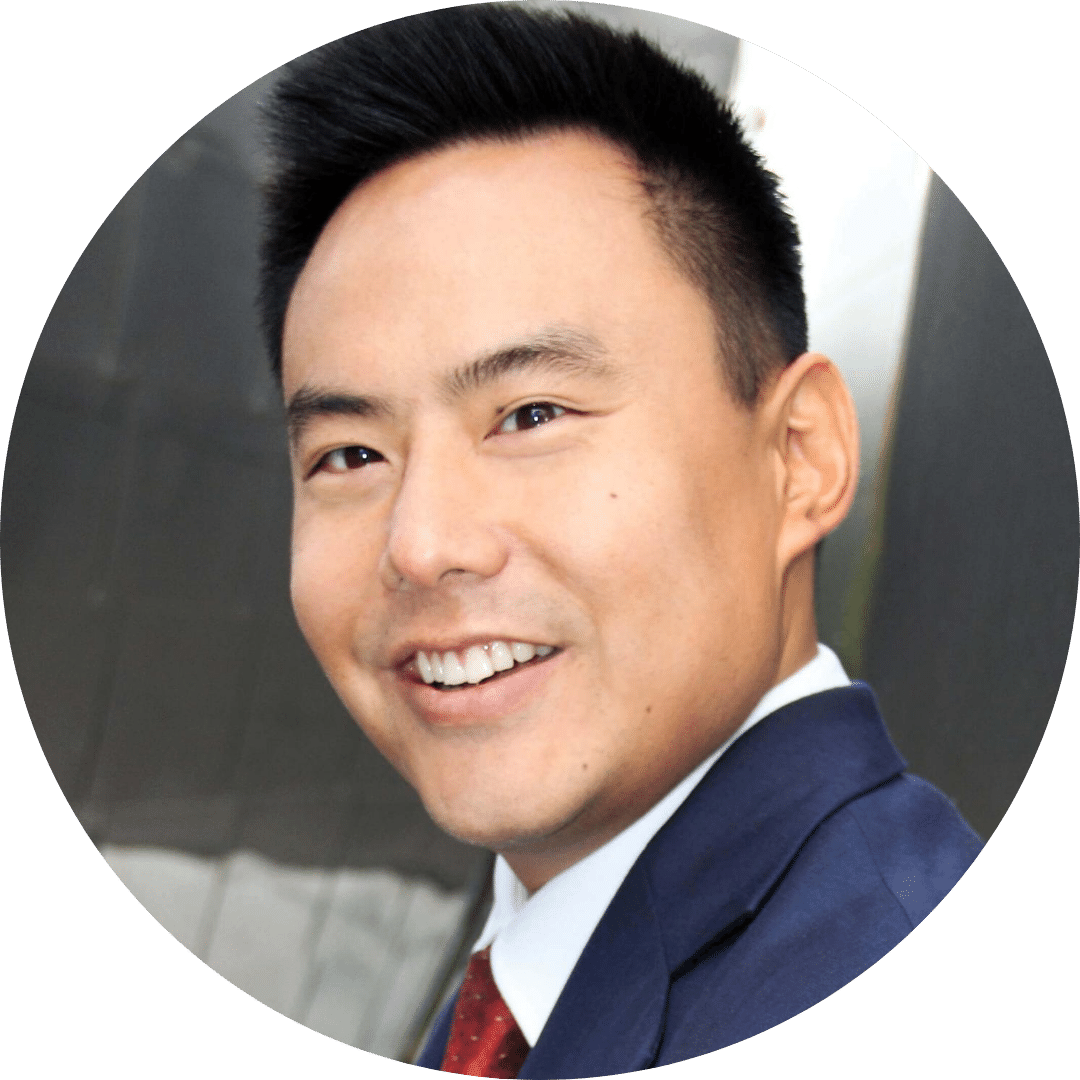 Curated by Joseph Lu, CFA®
Joseph has over a decade of experience as an investment professional, primarily in quantitative analysis and portfolio management roles. He is the founder and managing director of Conscious Capital Advisors and a CFA® Charterholder. The CFA charter is a globally respected, graduate-level investment credential by the CFA Institute, a global association of more than 90,000 investment professionals working in over 133 countries.
🔗 Connect with us on LinkedIn, Facebook, or Twitter.
---
Have a question about what we shared? Email us at info@consciouscapital.pro.
Do not reply to this email with any service requests, contact us for support if needed.
The information presented in this newsletter is for educational purposes only and is not a solicitation for any specific security, product, service, or investment strategy.
Investments involve risk and unless otherwise stated, are not guaranteed. Be sure to consult with a qualified financial advisor, tax professional, or attorney before implementing any strategy or recommendation you may read here.