Discover more from Conscious Capital Advisors Research
Research, reports and commentary on global financial markets by Joseph Lu, CFA.
📰 Conscious Capital Insights for 07/17/2020
This week, China avoids a recession, banks report record loan loss provisions, and the 5 technology companies dominate the U.S. stock market capitalization.
We are a California-based registered investment advisor and thought leader, updating you on this week's top investment news, research, and market performance.
---
Chinese Q2 2020 GDP comes in positive, driven by increased industrial activity. (CNBC)
Chinese reported GDP numbers in Q2 2020 showed a growth of 3.2% year-over-year, beating analyst expectations, and avoiding a recession. China had posted a decline in GDP by 6.8%, marking the country's first decrease in productivity since records were started in 1992. Manufacturing and industrial activity drove the expansion, while retail sales remained weak.
---
Bank earnings report massive provisions for loan losses, suggesting banks are expecting the worst (NY Times)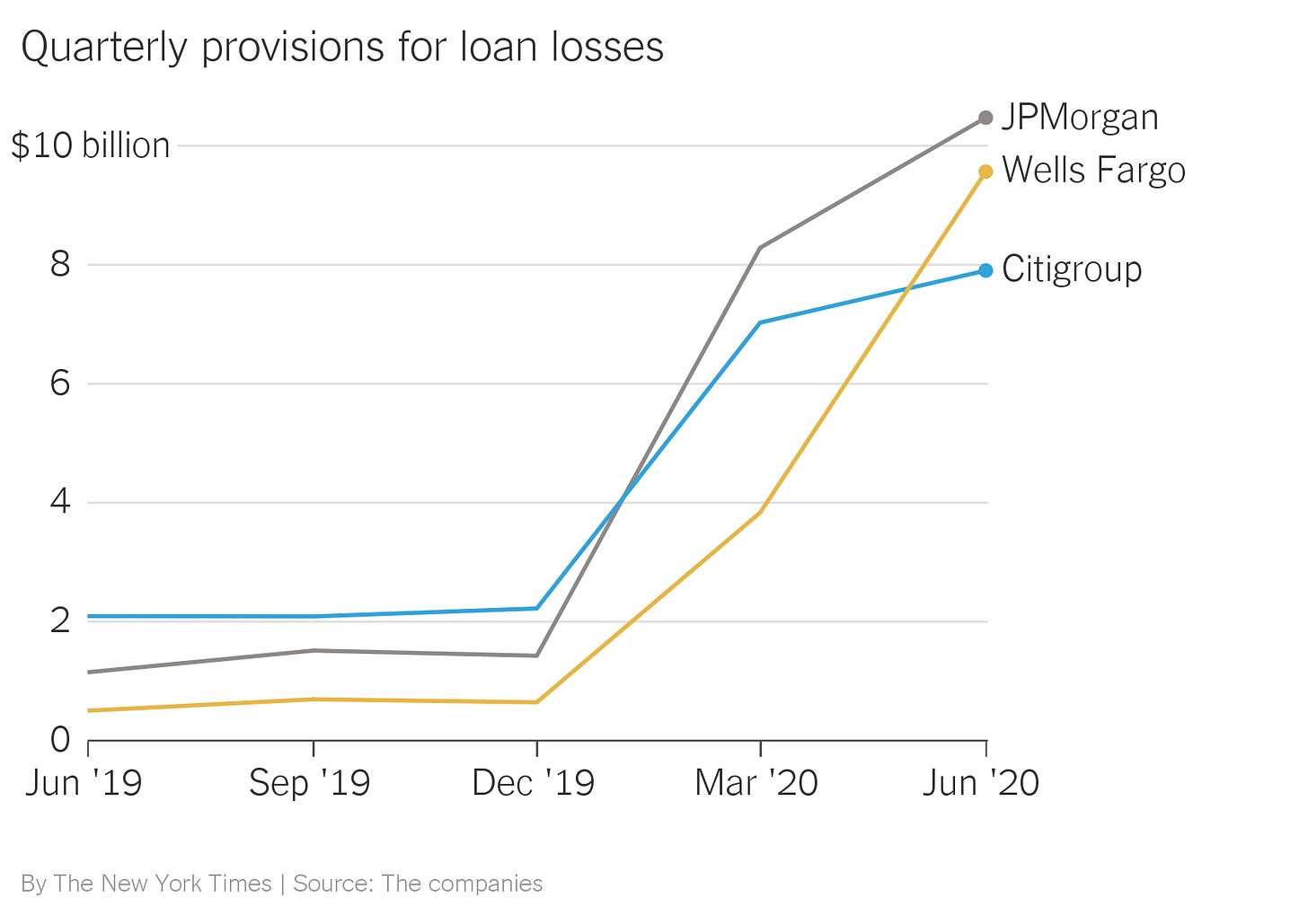 Citigroup, JPMorgan Chase, and Wells Fargo set aside a record $28 billion for loan-loss provisions, on top of $19 billion earlier this year. As the banks kicked off the much anticipated Q2 2020 earnings season, the large amounts of reserves that they had accumulated suggested that they are expecting the worst as America struggles though the coronavirus pandemic.
---
Market breadth at extremes, concentrated amongst 5 technology companies. (Marketwatch)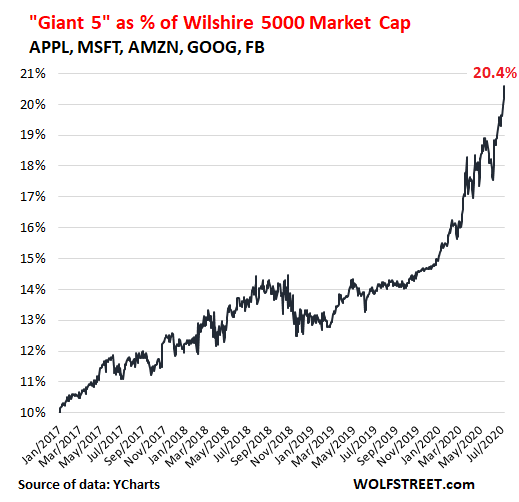 Five technology stocks now account for 20% of the entire U.S. stock market, as measured by the Wilshire 5000 index. If it weren't for the "Giant 5," the U.S. stock market wouldn't have produced any return over the past few years. "And just as these stocks pulled up the entire market, they can pull down the entire market by their sheer weight," said Wolf Richter of the WolfStreet blog.
---
Weekly Price Performance Heatmap (Finviz)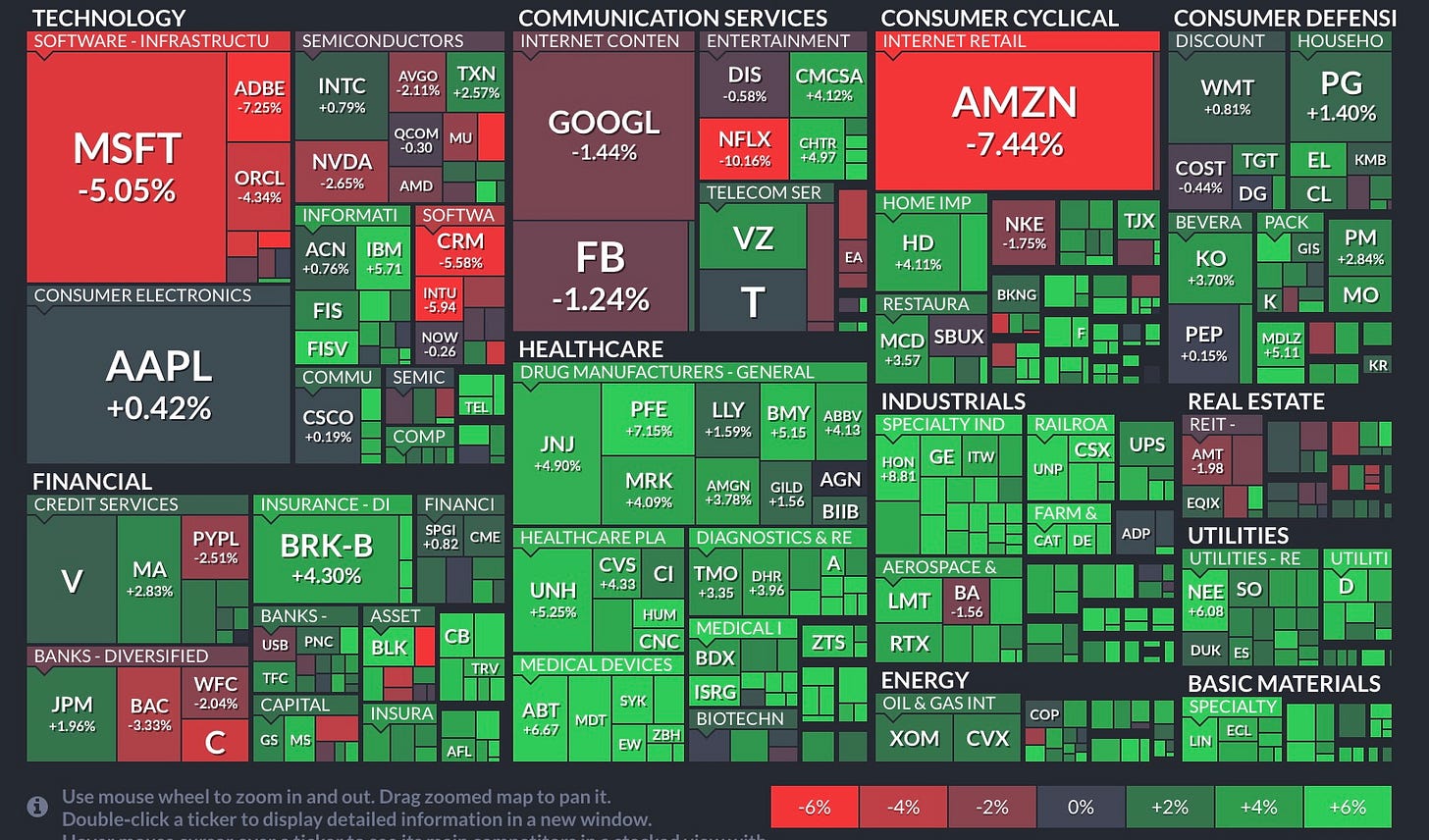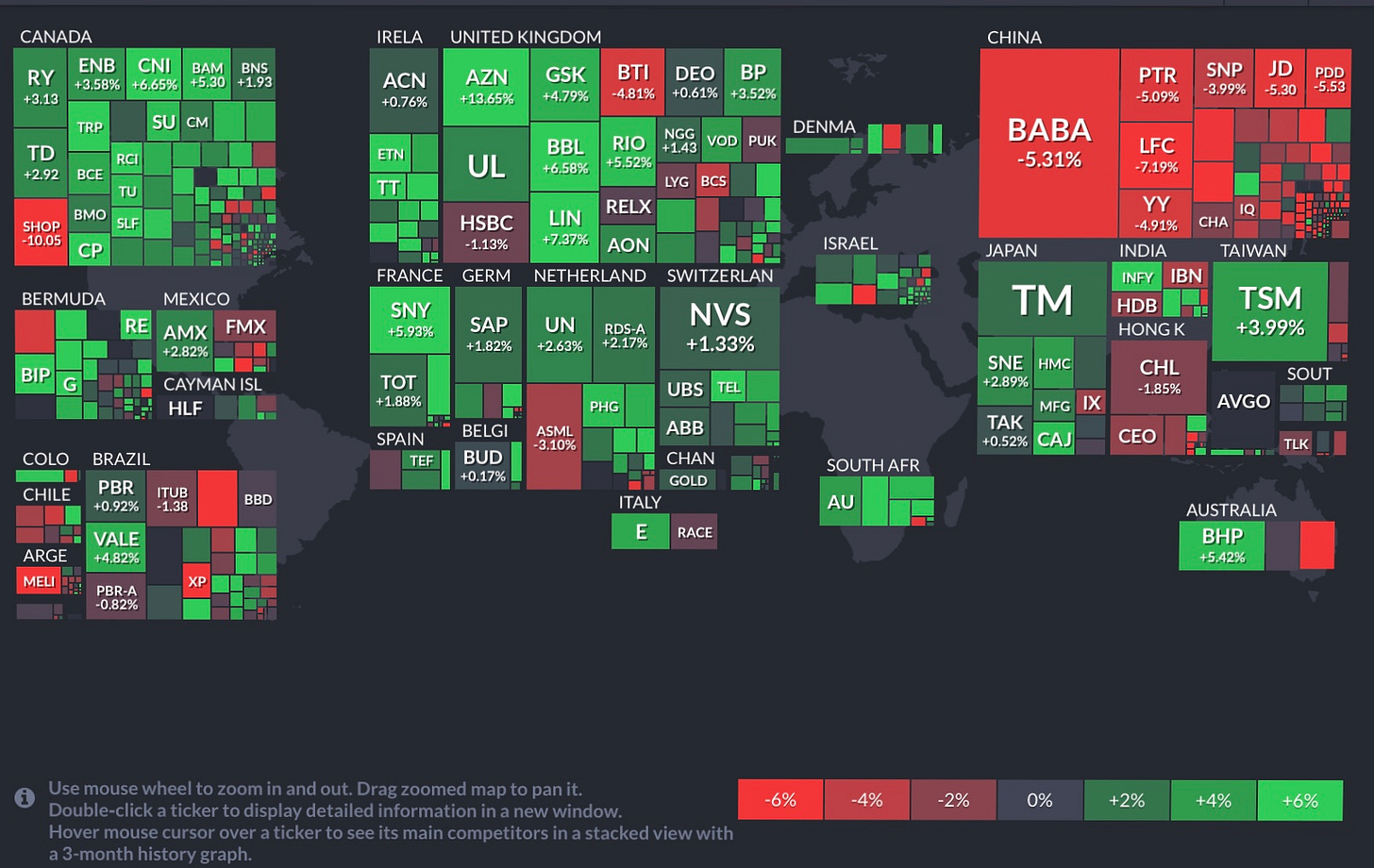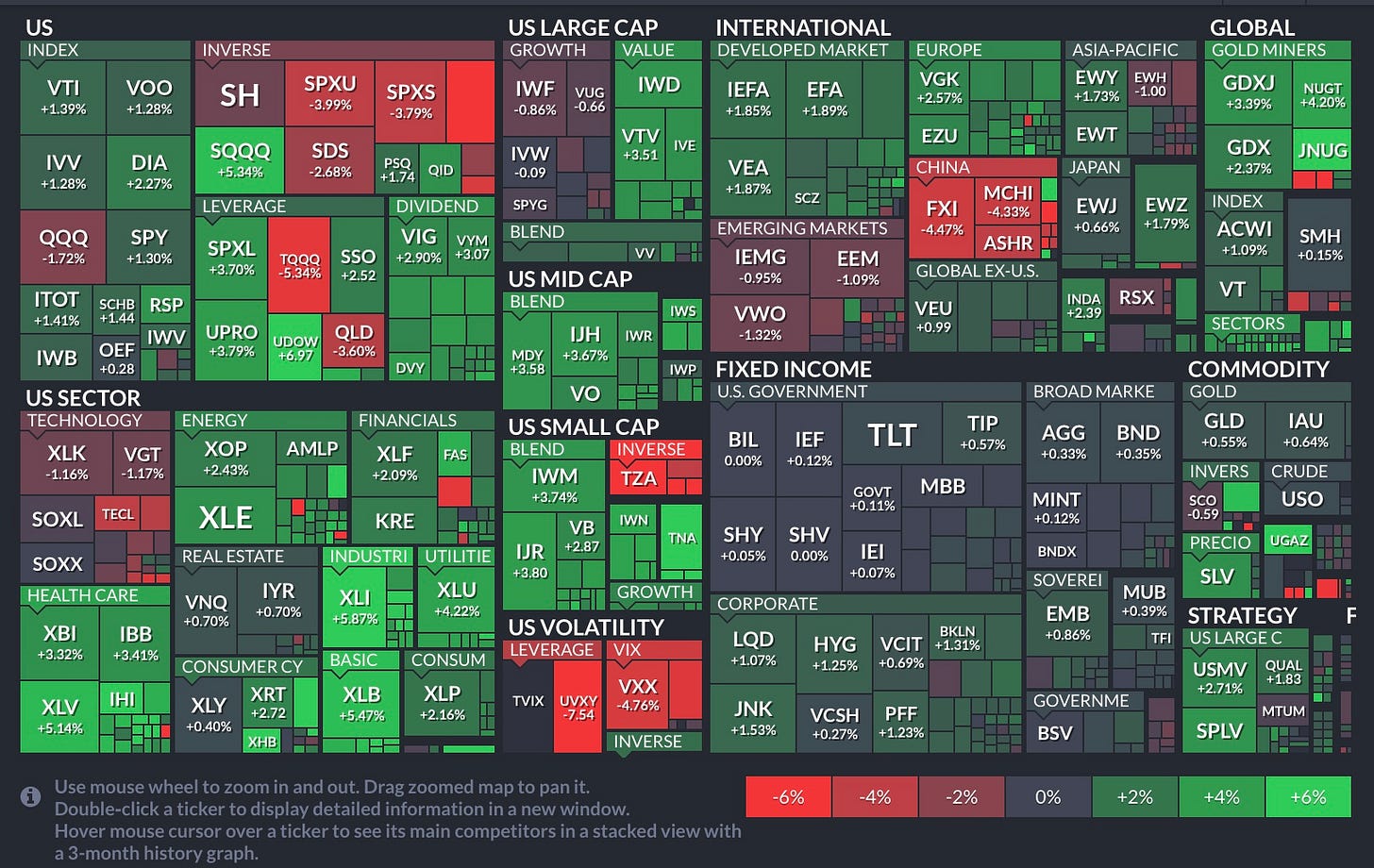 ---
Connect with us on LinkedIn and Twitter.
See what else we've found to be important.
---
Have a question about what we shared? Email us at info@consciouscapital.pro.
The information presented in this newsletter is for educational purposes only and is not a solicitation for any specific security, product, service, or investment strategy. Also, the views and opinions expressed in the linked content are those of the content creators and do not necessarily reflect the official position of Conscious Capital Advisors. Investments involve risk and unless otherwise stated, are not guaranteed. Be sure to consult with a qualified financial advisor, tax professional, or attorney before implementing any strategy or recommendation you may read here.