Discover more from Conscious Capital Advisors Research
Research, reports and commentary on global financial markets by Joseph Lu, CFA.
📰 Conscious Capital Insights for 07/10/2020
This week, Chinese stocks break out, while the U.S. exhibits signs of slowing economic momentum and another wave of layoffs. Markets remain less liquid than normal, suggesting potential volatility.
We are a California-based registered investment advisor and thought leader, updating you on this week's top investment news, research, and market performance.
---
Chinese stocks break out, outperforming other equity markets by a wide margin. (Capital Speculator)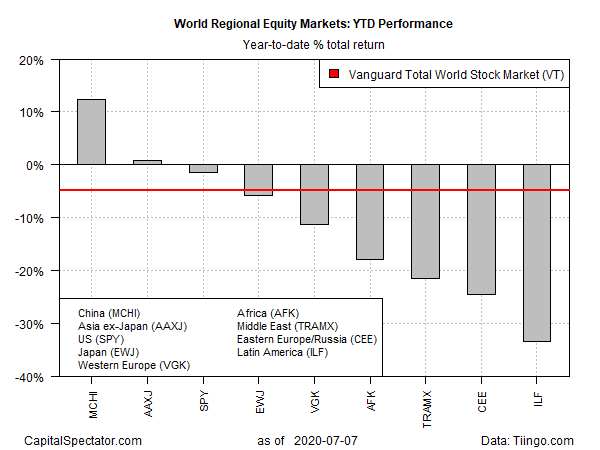 The MSCI China Index surged this week, leaving the rest of the world's equity markets far behind. China is the only big economy forecast to grow in this pandemic and is still expected to record a strong rebound next year, according to IMF projections published in late June. China's services PMI had hit a ten-year high, signaling a return to broad-based economic growth for the country's consumer economy.
---
New York Fed index shows a decline in recent economic growth
(Axios)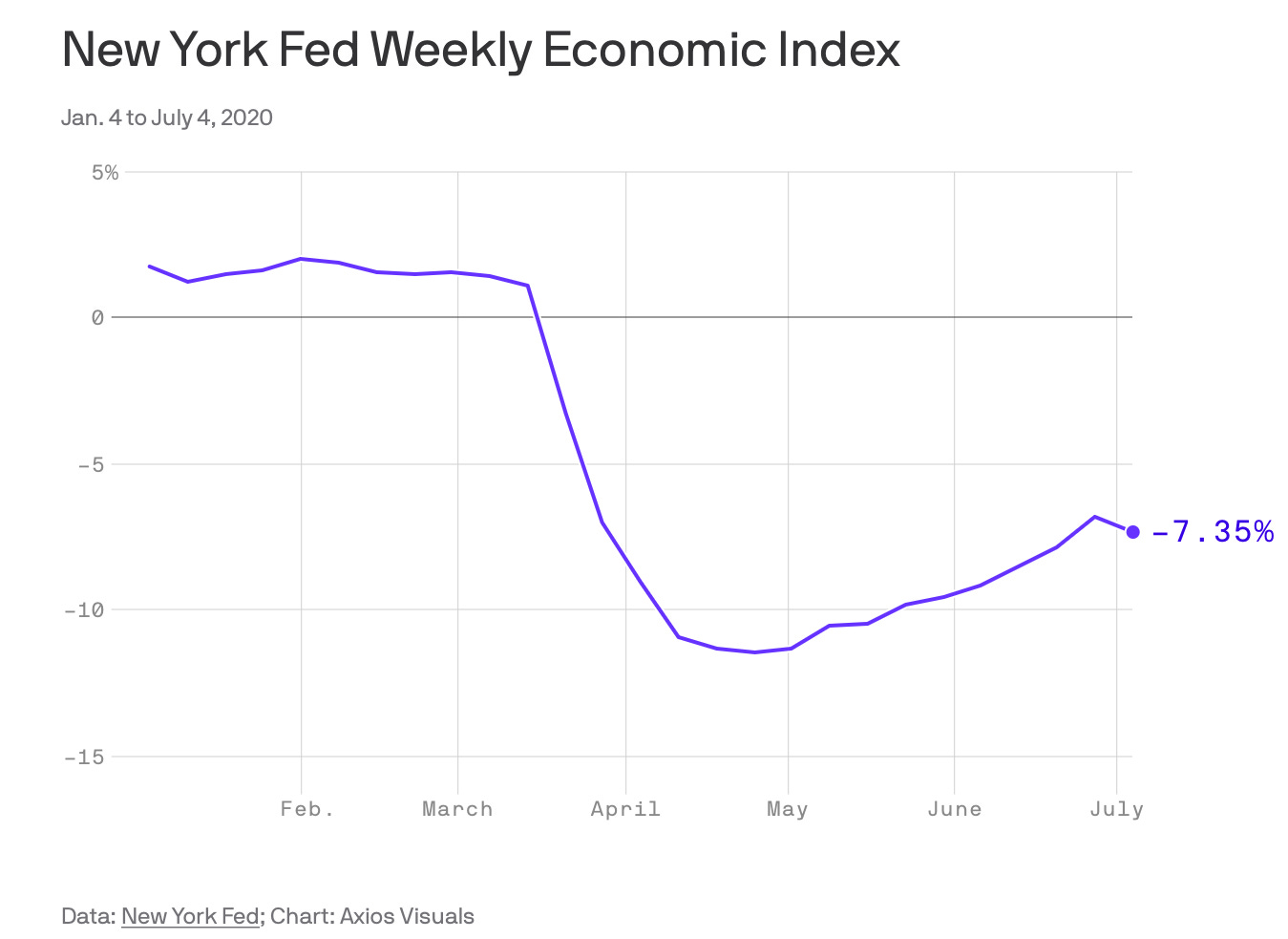 The New York Fed's Weekly Economic Index (WEI), a real-time indicator of U.S. GDP growth, showed a decline of -7.35% for the week ended July 4, down from -6.81%. The WEI is an index of ten daily and weekly indicators of real economic activity scaled to align with the four-quarter GDP growth rate.
---
Market liquidity remains low, especially in stocks
. (Bloomberg)
Markets are still struggling to restore liquidity after the Covid-19 meltdown. That's the view from JPMorgan who warns that the financial system is still exposed to new shocks despite a recovery in most risk assets.
---
A second wave of layoffs is coming. (Axios)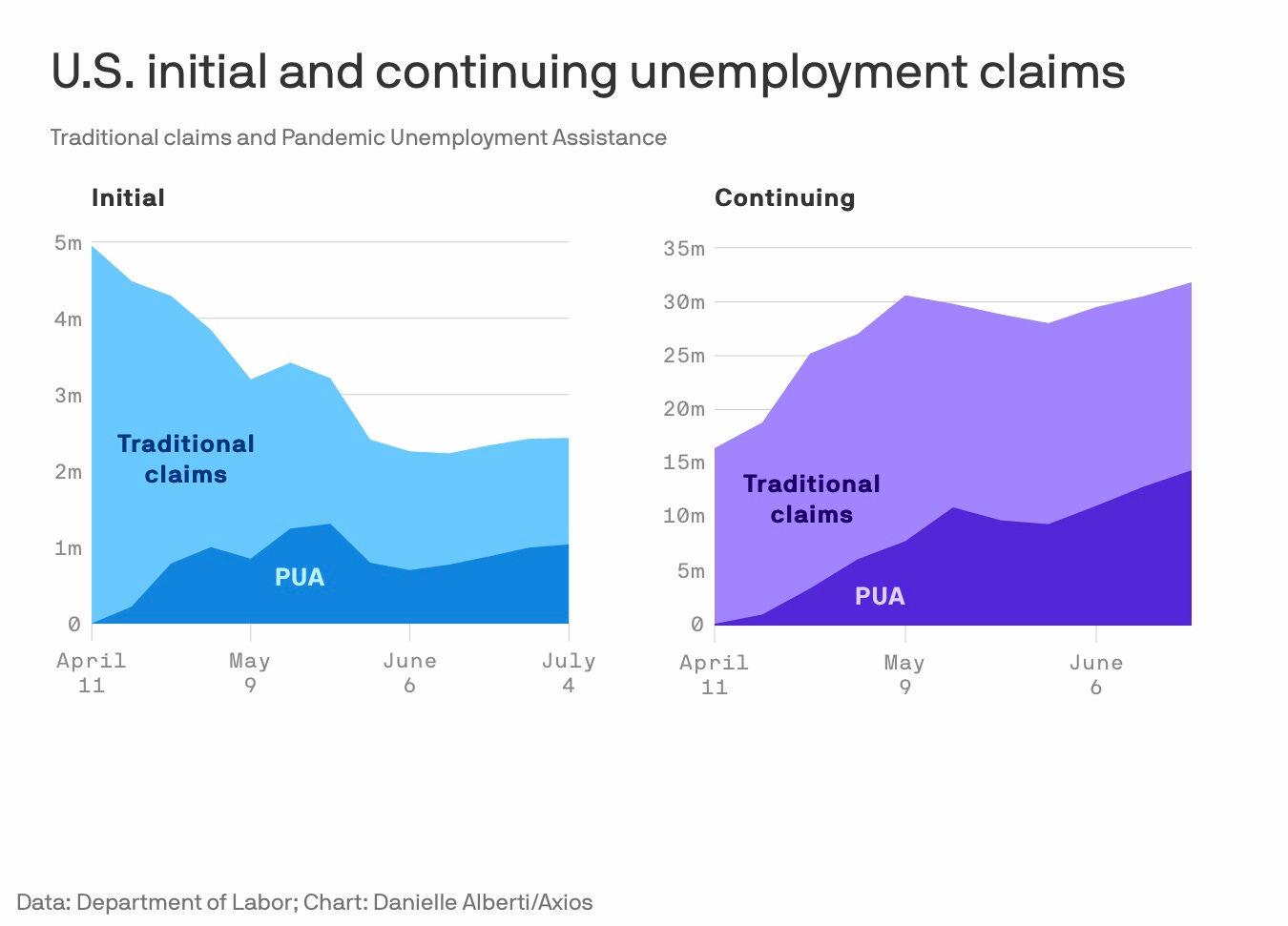 This week, United Airlines warned 36,000 U.S. employees their jobs were at risk, Walgreens cut more than 4,000 jobs, it was reported Wells Fargo is preparing thousands of terminations this year, and Levi's axed 700 jobs due to falling sales. We are entering round two of the jobs apocalypse.
---
Weekly Price Performance Heatmap (Finviz)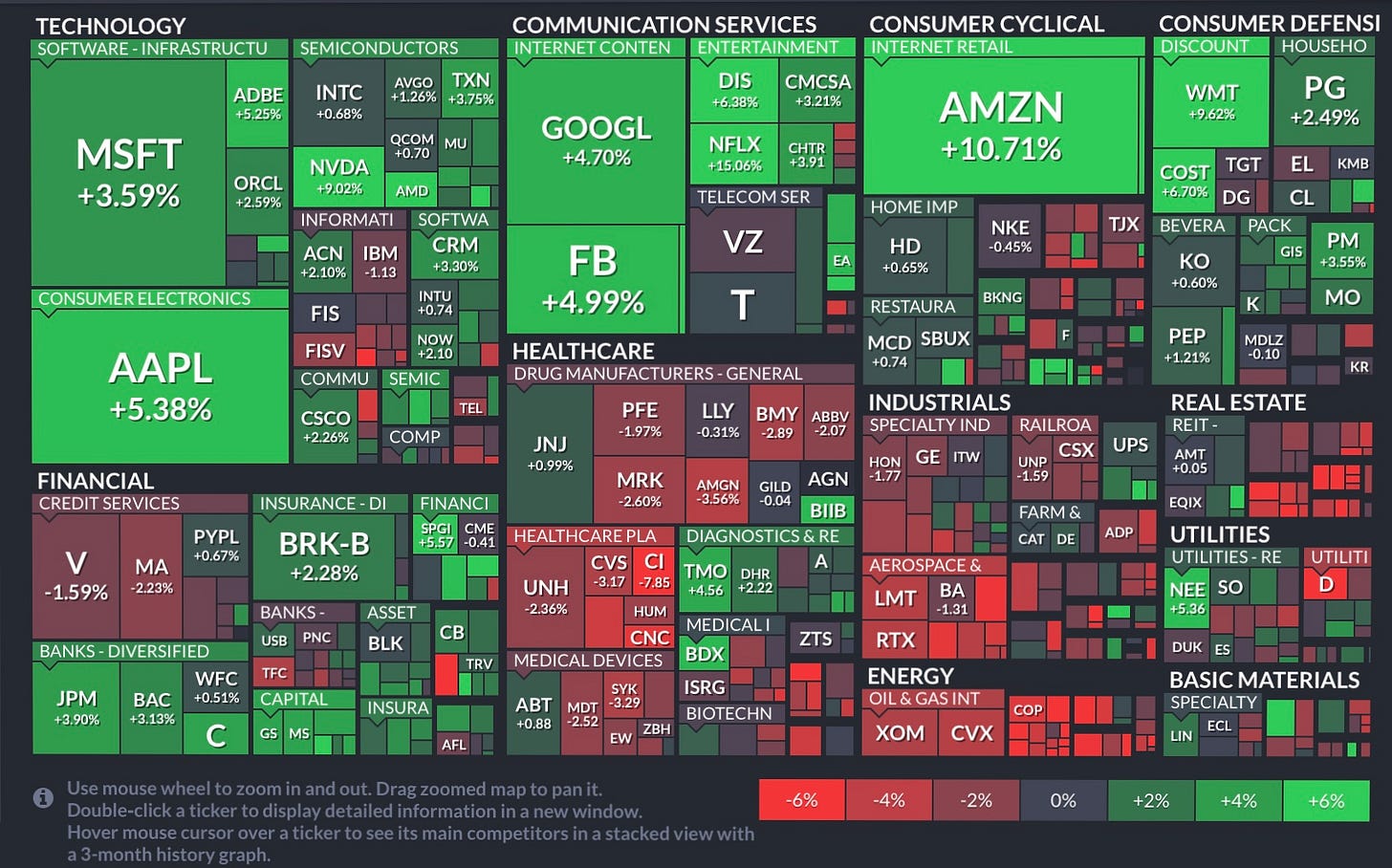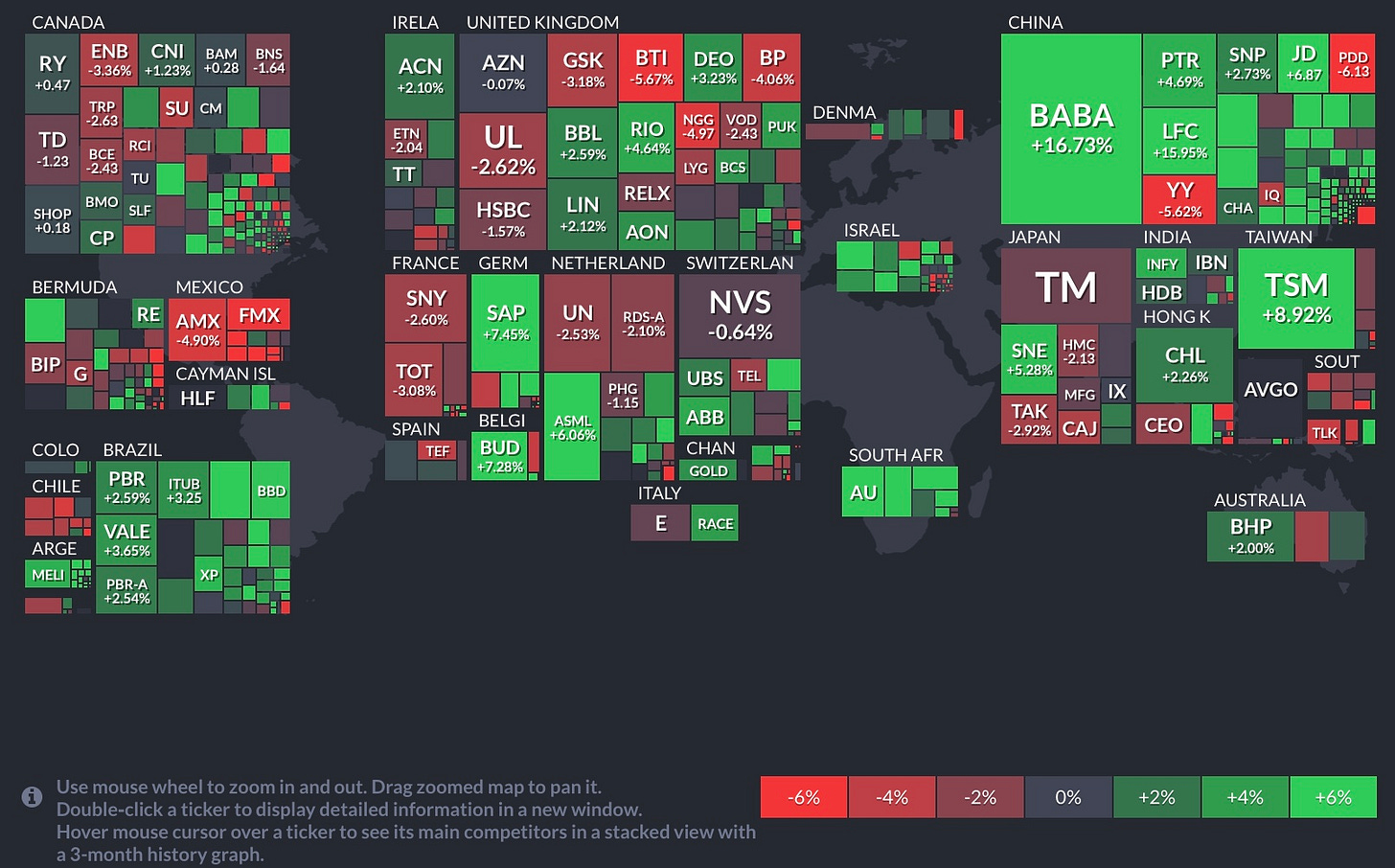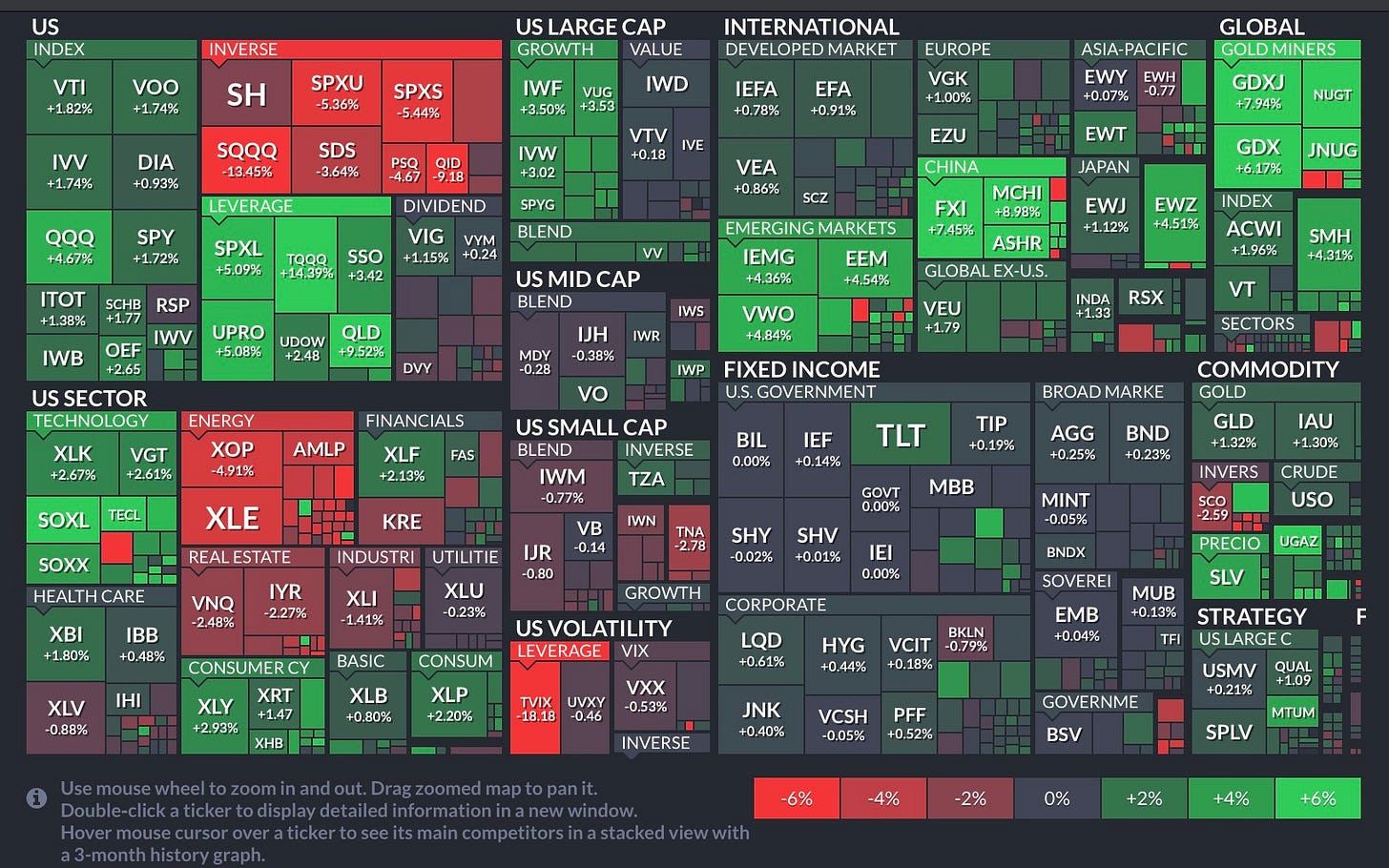 ---
Connect with us on LinkedIn and Twitter.
See what else we've found to be important.
---
Have a question about what we shared? Email us at info@consciouscapital.pro.
The information presented in this newsletter is for educational purposes only and is not a solicitation for any specific security, product, service, or investment strategy. Also, the views and opinions expressed in the linked content are those of the content creators and do not necessarily reflect the official position of Conscious Capital Advisors. Investments involve risk and unless otherwise stated, are not guaranteed. Be sure to consult with a qualified financial advisor, tax professional, or attorney before implementing any strategy or recommendation you may read here.