Discover more from Conscious Capital Advisors Research
Research, reports and commentary on global financial markets by Joseph Lu, CFA.
📰 Conscious Capital Insights for 07/03/2020
This week, Sino-U.S. relations continue to sour, as Hong Kong's special trading status is revoked. Also, even with another surprising jobs report, about half of the American population is unemployed.
We are a California-based registered investment advisor and thought leader, updating you on this week's top investment news, research, and market performance.
---
U.S. revokes Hong Kong's special trading status
. (Bloomberg)
The United States revoked Hong Kong's special status under U.S. law on Monday, stopping defense exports and restricting Hong Kong's access to advanced technology products. This is in response to China's new security legislation concerning the province. The U.S.'s move to revoke Hong Kong's special trading status is throwing the city's future as Asia's top financial and business hub into doubt.
---
Prepare for the U.S. and China to decouple. (Harvard Business Review)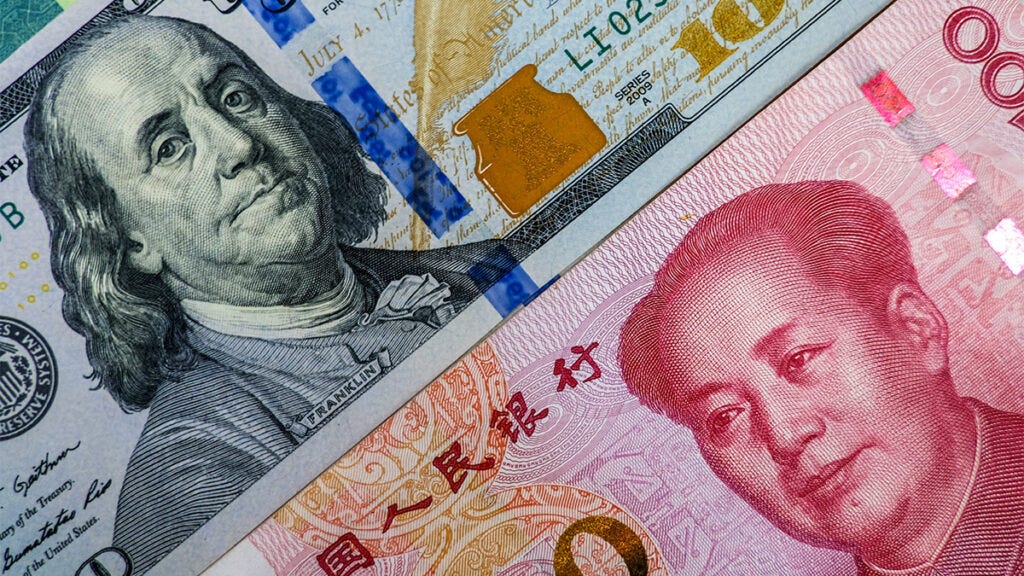 At Conscious Capital Advisors, one of our major long-term investment themes is the growing great state competition between the United States and China. Harvard Business Review has written a succinct explanation of the current situation and the explicit risks for businesses. In short, as de-globalization accelerates, two hostile economic blocs are emerging, one centered around China and the other around the United States, and companies will have to navigate the tense geopolitical environment going forward.
---
Nearly half the U.S. population is without a job, showing how far the labor recovery has to go. (CNBC)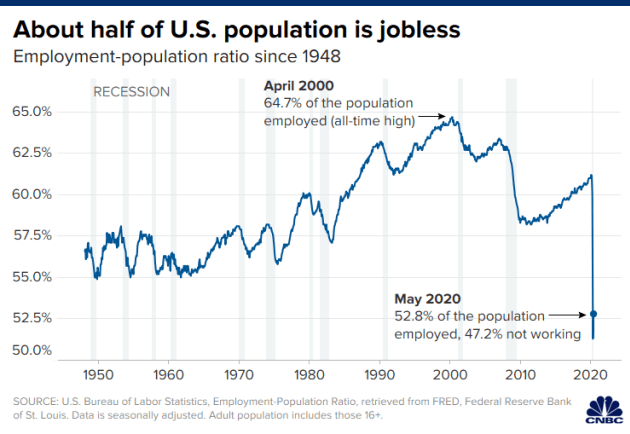 Although another astounding, and questionable, jobs reports was reported by the BLS on Friday, the employment-population ratio — the number of employed people as a percentage of the U.S. adult population — plunged to 52.8% in May, meaning 47.2% of Americans are jobless. To get the employment-to-population ratio back to where it was at its peak in 2000 we would need to create 30 million jobs.
---
Weekly Price Performance Heatmap (Finviz)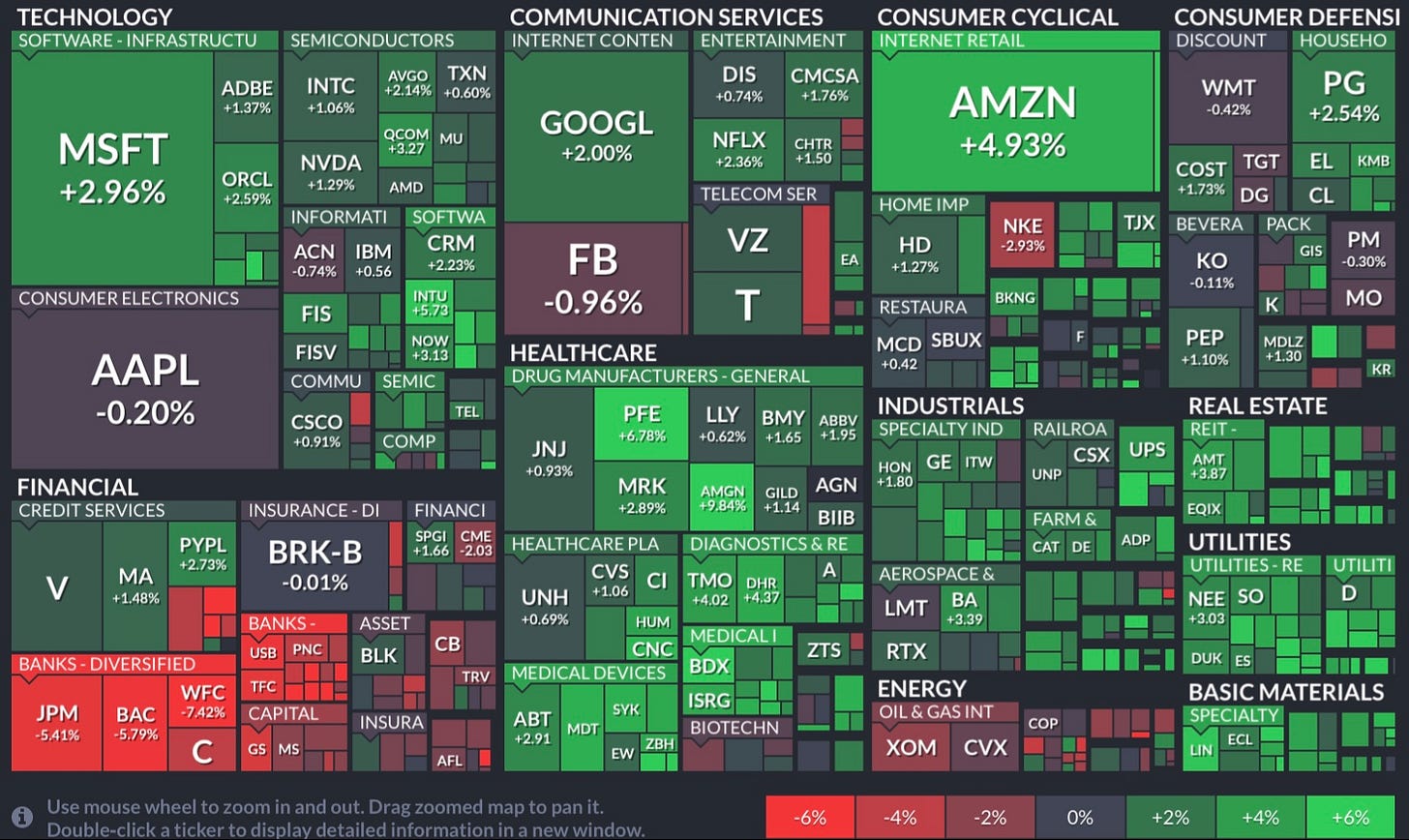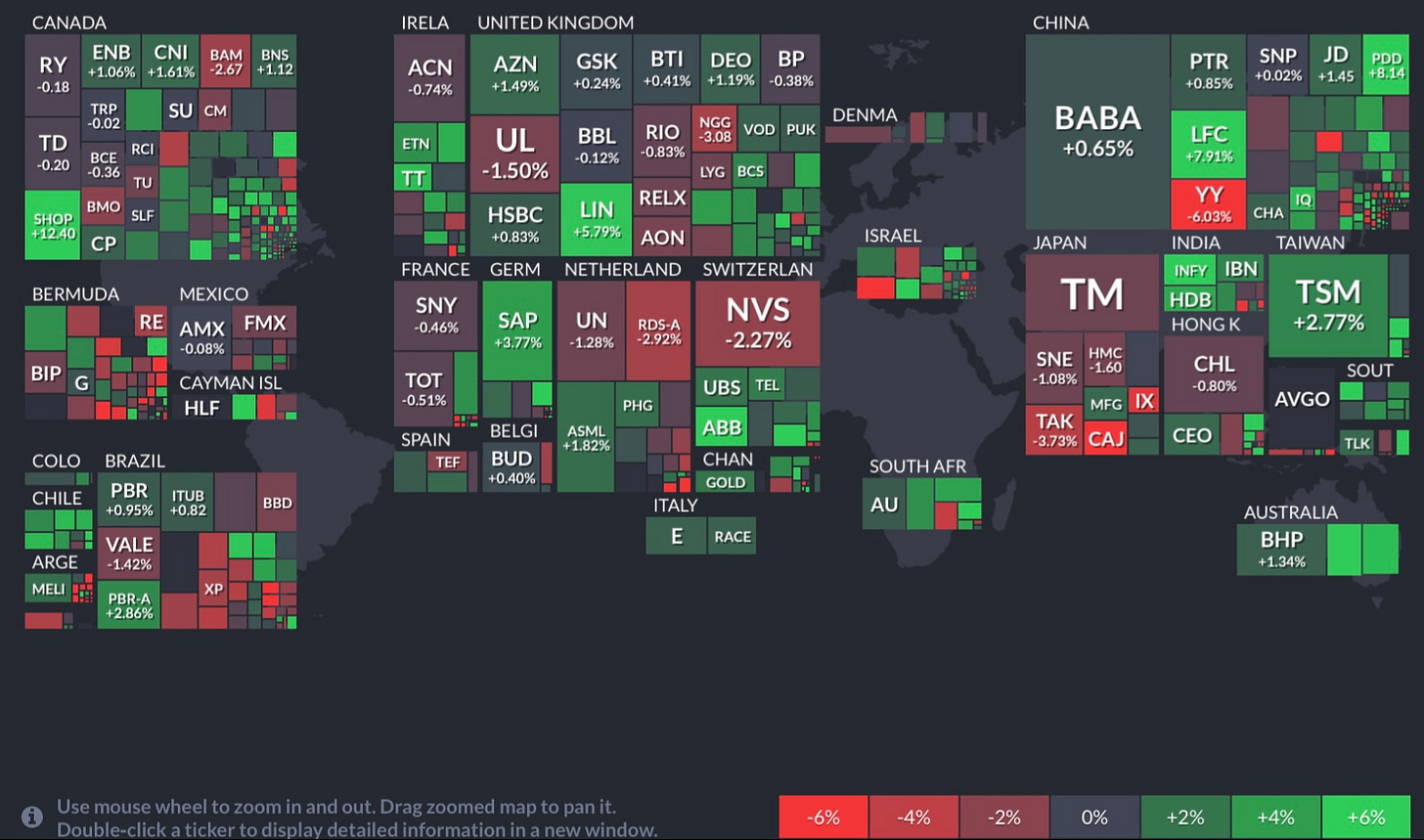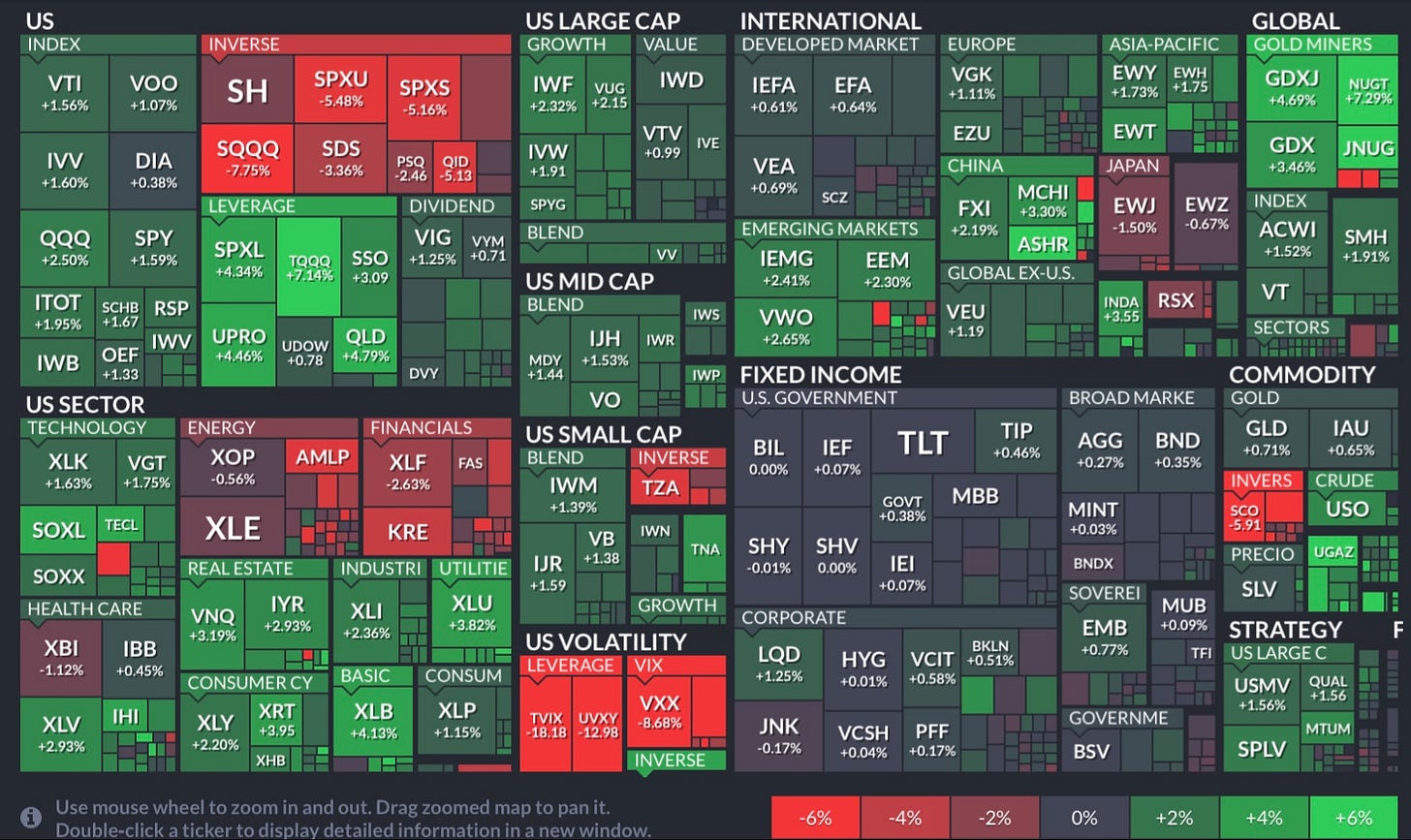 ---
Connect with us on LinkedIn and Twitter.
See what else we've found to be important.
---
Have a question about what we shared? Email us at info@consciouscapital.pro.
The information presented in this newsletter is for educational purposes only and is not a solicitation for any specific security, product, service, or investment strategy. Also, the views and opinions expressed in the linked content are those of the content creators and do not necessarily reflect the official position of Conscious Capital Advisors. Investments involve risk and unless otherwise stated, are not guaranteed. Be sure to consult with a qualified financial advisor, tax professional, or attorney before implementing any strategy or recommendation you may read here.