Discover more from Conscious Capital Advisors Research
Research, reports and commentary on global financial markets by Joseph Lu, CFA.
📰 Conscious Capital Insights for 06/19/2020
This week, retail sales surprised on the upside, as many stores reopened. We also take a look at higher-yielding stocks and explore the risks of zombie corporations and a Latin America default.
We are a California-based registered investment advisor and thought leader, updating you on this week's top investment news, research, and market performance.
---
Retail sales rebound by 17.7% month-over-month, but still down 6.1% year-over-year.
 (Calculated Risk)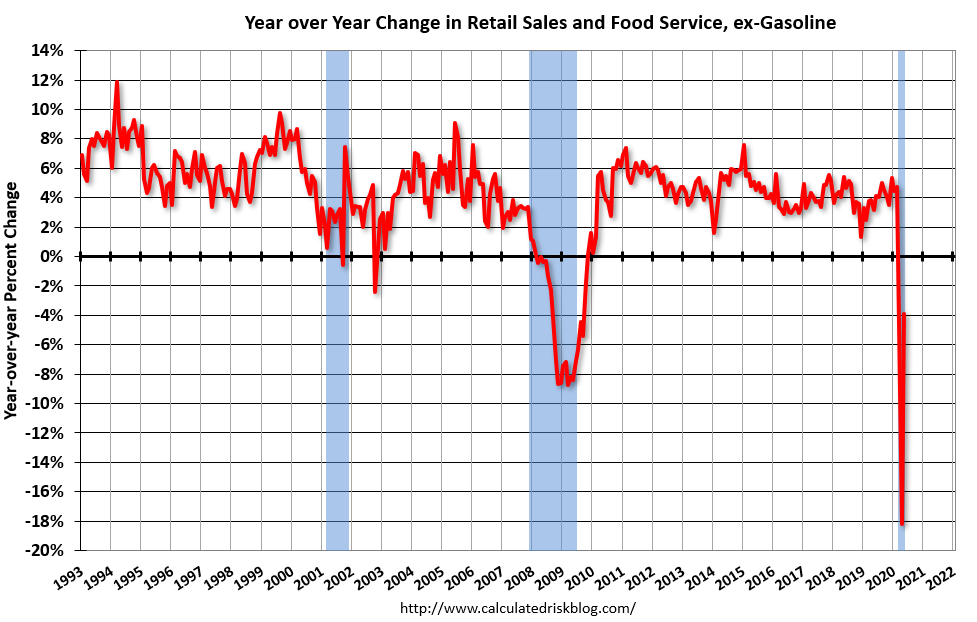 Advance estimates of U.S. retail and food services sales for May 2020, adjusted for seasonal variation and holiday and trading-day differences, but not for price changes, were $485.5 billion, an increase of 17.7 percent from the previous month, but 6.1 percent below May 2019. Total sales for March 2020 through May 2020 period were down 10.5 percent from the same period a year ago. The March 2020 to April 2020 percent change was revised from down 16.4 percent to down 14.7 percent.
---
Are we entering an era of zombie corporations in the U.S.? (Bloomberg Opinion)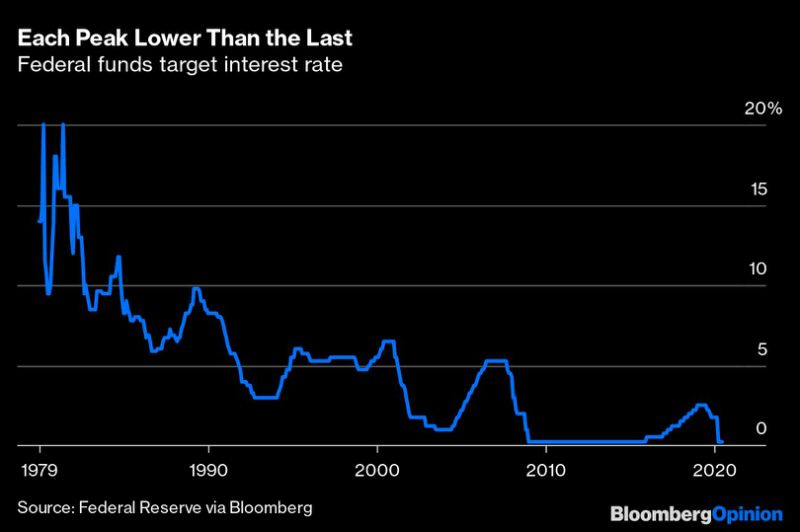 As the Federal Reserve continues to pump money into the economy, the risk of zombie companies arise. Zombie companies are businesses that rely on extensive borrowing and don't generate enough profit to cover debt-service costs. Such companies have been prevalent in Japan, where the central bank had taken extreme monetary policy in the last 20 years to fight deflation. Zombies are a problem because they tend to be much less productive but tend to consume more resources such as personnel and capital, leaving less for good companies and enterprises.
---
Even at current valuation levels, stocks yield decisively more than treasuries. (Bespoke Investment)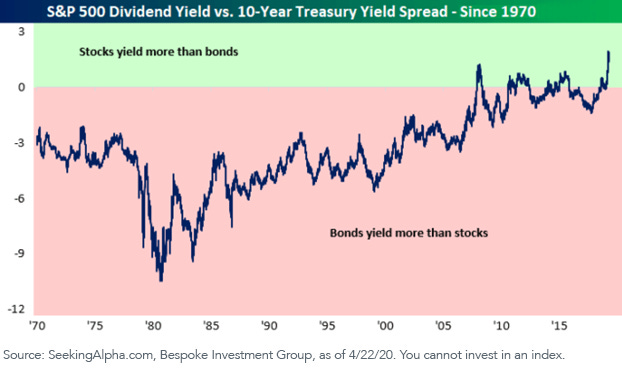 As the Federal Reserve buys assets through the QE program, treasury yields have fallen dramatically. The result has been a record spread between the dividend yield of the S&P 500 and the bond yield of the 10-year Treasury. Although dividend cuts on account of lower economic activity could result in the stock yield falling further, the S&P 500's yield remains far more attractive than that of U.S. Treasuries for the time being.
---
Emerging market countries risk default as coronavirus cases continue to climb there. (Bloomberg)
As a "paradigm of non-payment" becomes the norm during the coronavirus crisis, the focus of non-payments now shifts from renter and business to countries in Latin America and Africa, where COVID-19 cases have yet to reach their peak.
---
Weekly Price Performance Heatmap (Finviz)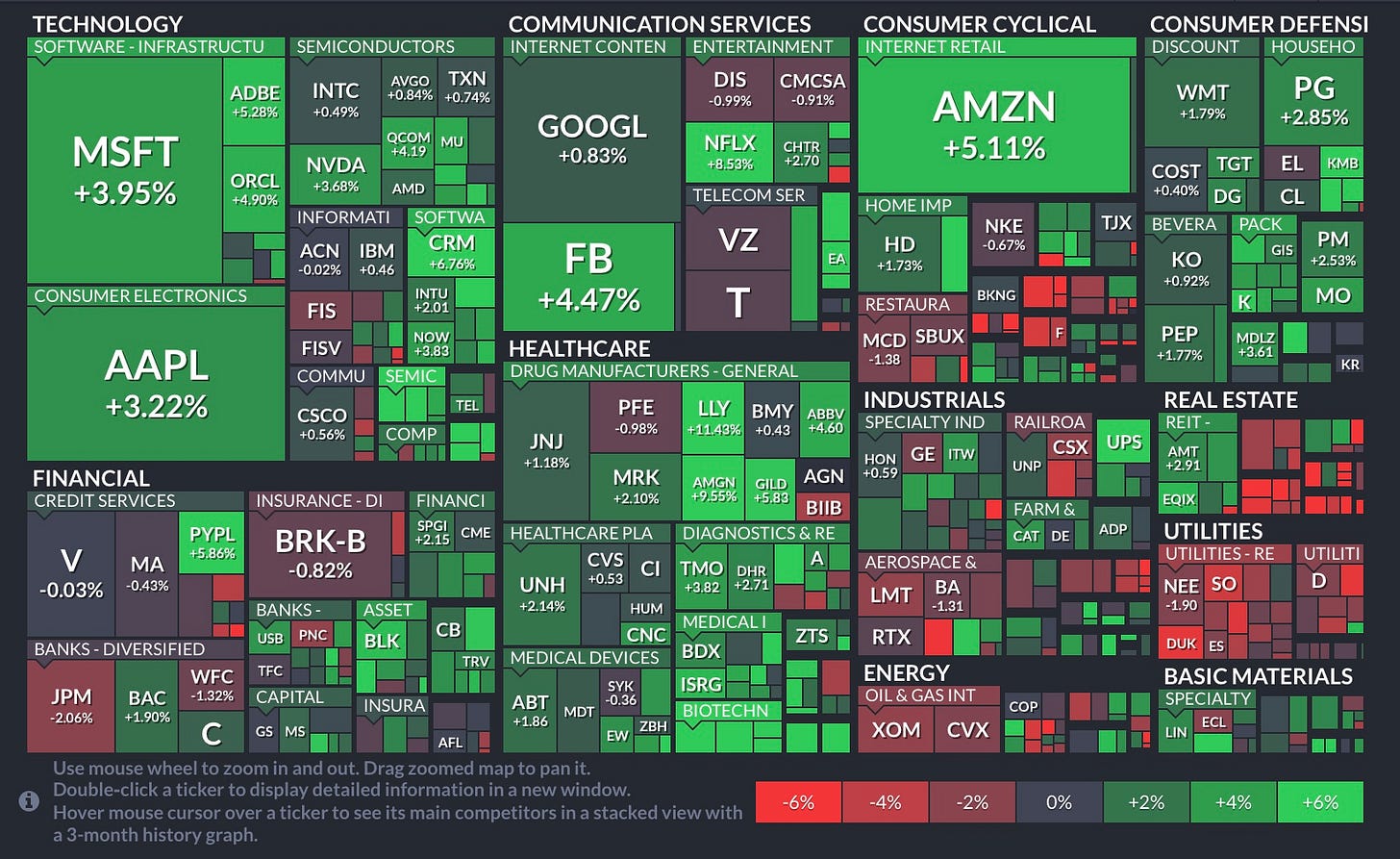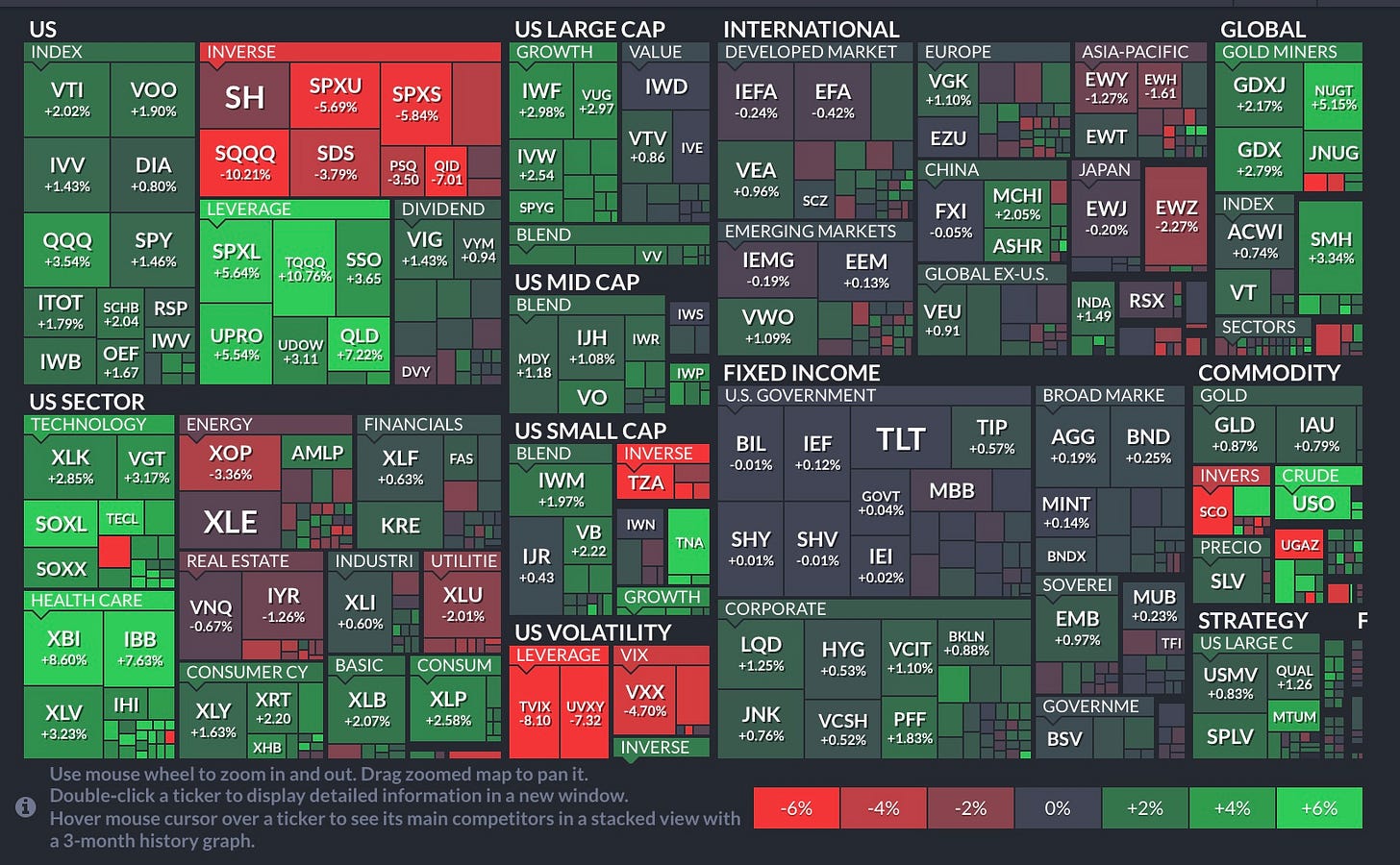 ---
Connect with us on LinkedIn and Twitter.
See what else we've found to be important.
---
Have a question about what we shared? Email us at info@consciouscapital.pro.
The information presented in this newsletter is for educational purposes only and is not a solicitation for any specific security, product, service, or investment strategy. Also, the views and opinions expressed in the linked content are those of the content creators and do not necessarily reflect the official position of Conscious Capital Advisors. Investments involve risk and unless otherwise stated, are not guaranteed. Be sure to consult with a qualified financial advisor, tax professional, or attorney before implementing any strategy or recommendation you may read here.