Discover more from Conscious Capital Advisors Research
Research, reports and commentary on global financial markets by Joseph Lu, CFA.
📰 Conscious Capital Insights for 06/12/2020
Even as a second wave of COVID-19 unfolds in the most populous states in the U.S., markets remain irrationally exuberant, fueled largely by inexperienced retail trading.
We are a California-based registered investment advisor and thought leader, updating you on this week's top investment news, research, and market performance.
Coronavirus cases pick up in certain states, prompting the fear of a second wave.
(Ritholz Wealth Management)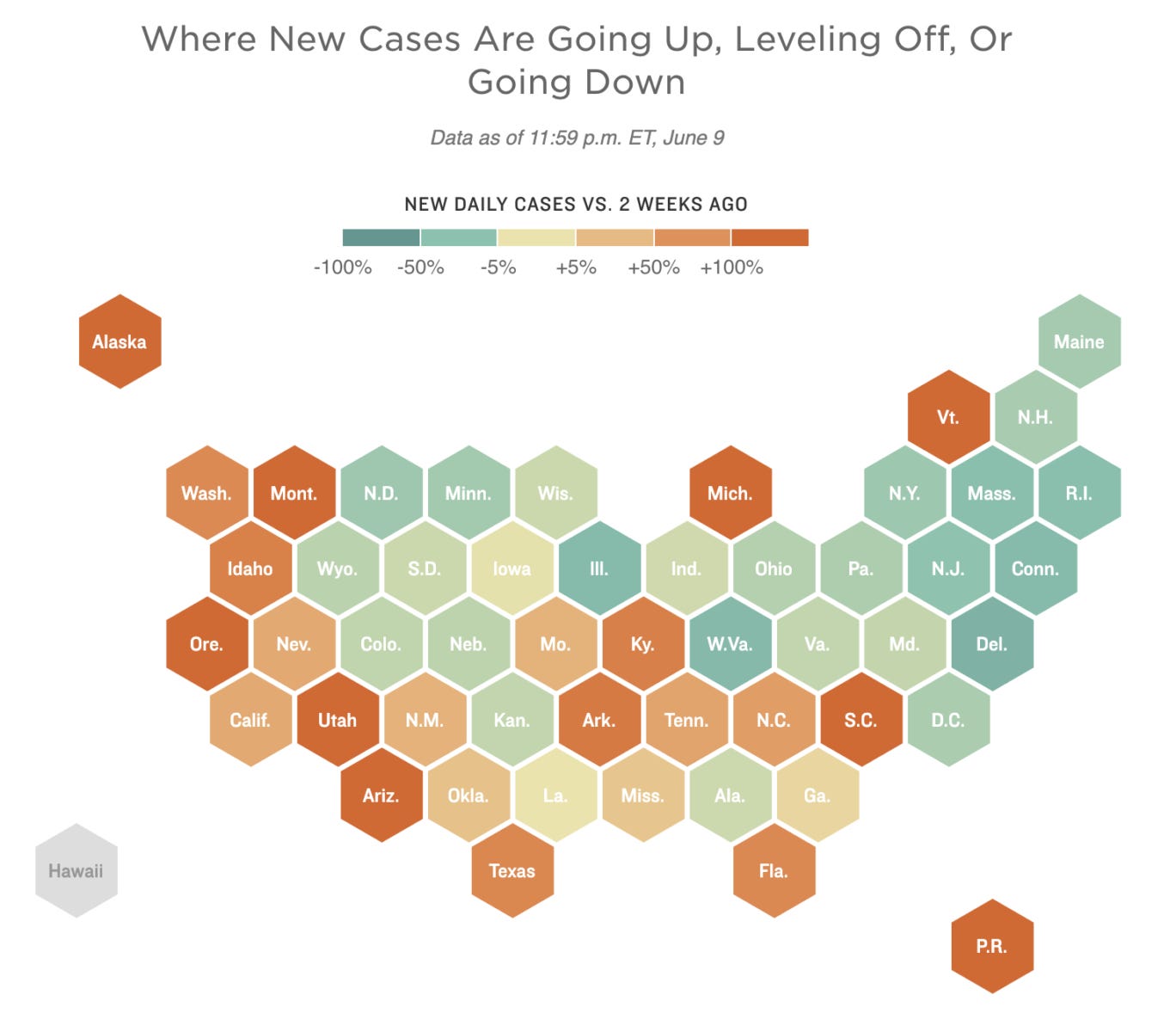 New COVID-19 cases and deaths in the U.S. have declined since early April, but that's almost entirely because the greater New York area, after a horrific outbreak, has achieved huge progress. In many parts of the country — including our most populous states, California, Texas, and Florida — the disease is still spreading. Overall, new cases are plateauing and may be starting to rise.
---
Behind the 52-day market melt-up. (Yardeni)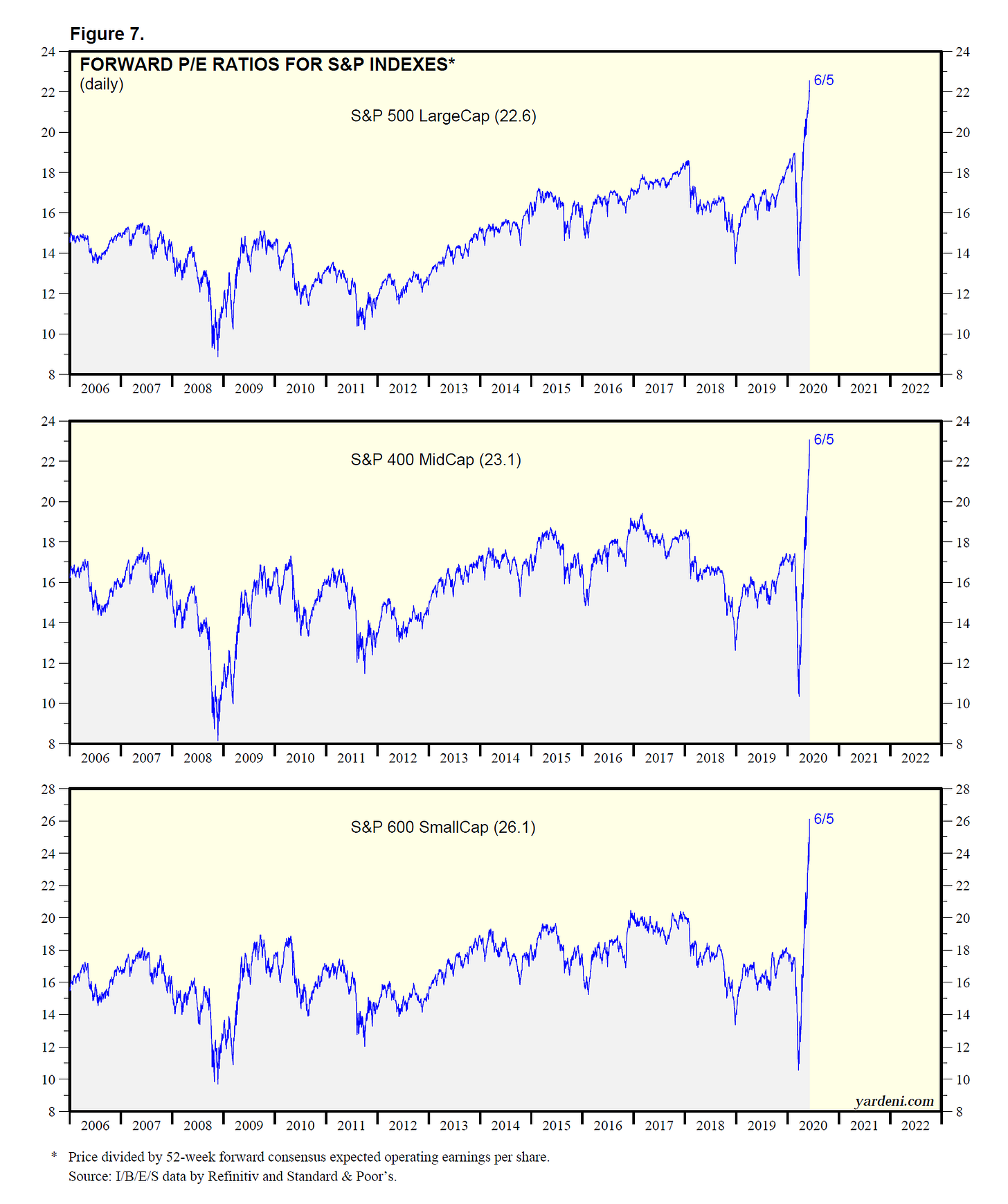 During the bull market in stocks from 2009 through 2019, some bullish investment strategists claimed that "there is no alternative" to stocks. "TINA" was their stock market rallying cry. The embrace of Modern Monetary Theory (MMT) by US monetary and fiscal policymakers when the Fed announced QE4Ever and when the CARES Act was signed into law, triggered a huge wave of TINA rebalancing out of bonds and into stocks. The stock market equation since March 23 has been: TINA + MMT = MAMU, the "Mother of All Melt-Ups."
---
When retail traders believe they're geniuses, it's time to be careful. (Marketwatch)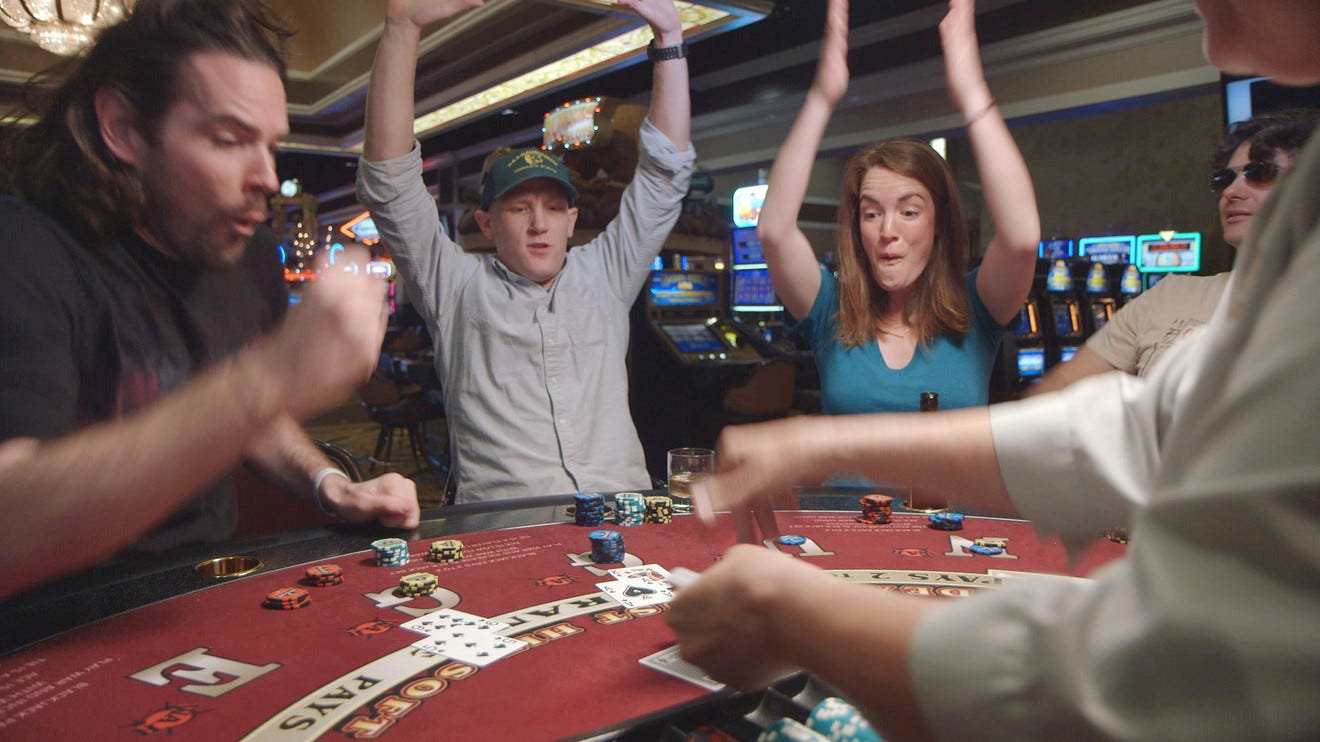 In 1929, the story goes, Joseph P. Kennedy, patriarch of the Kennedy clan, went for a shoeshine not far from his Wall Street office. Kennedy was stunned when the shoeshine man gave stock tips to him, a leading trader. He immediately returned to his office and aggressively short-sold stocks, making a fortune in the Great Crash. This is probably an apocryphal tale that points to a larger truth: When even shoeshine men are so confident in their bullishness they give stock tips to the pros, it's time to run for the hills. What has happened this past month?
---
Weekly Price Performance Heatmap (Finviz)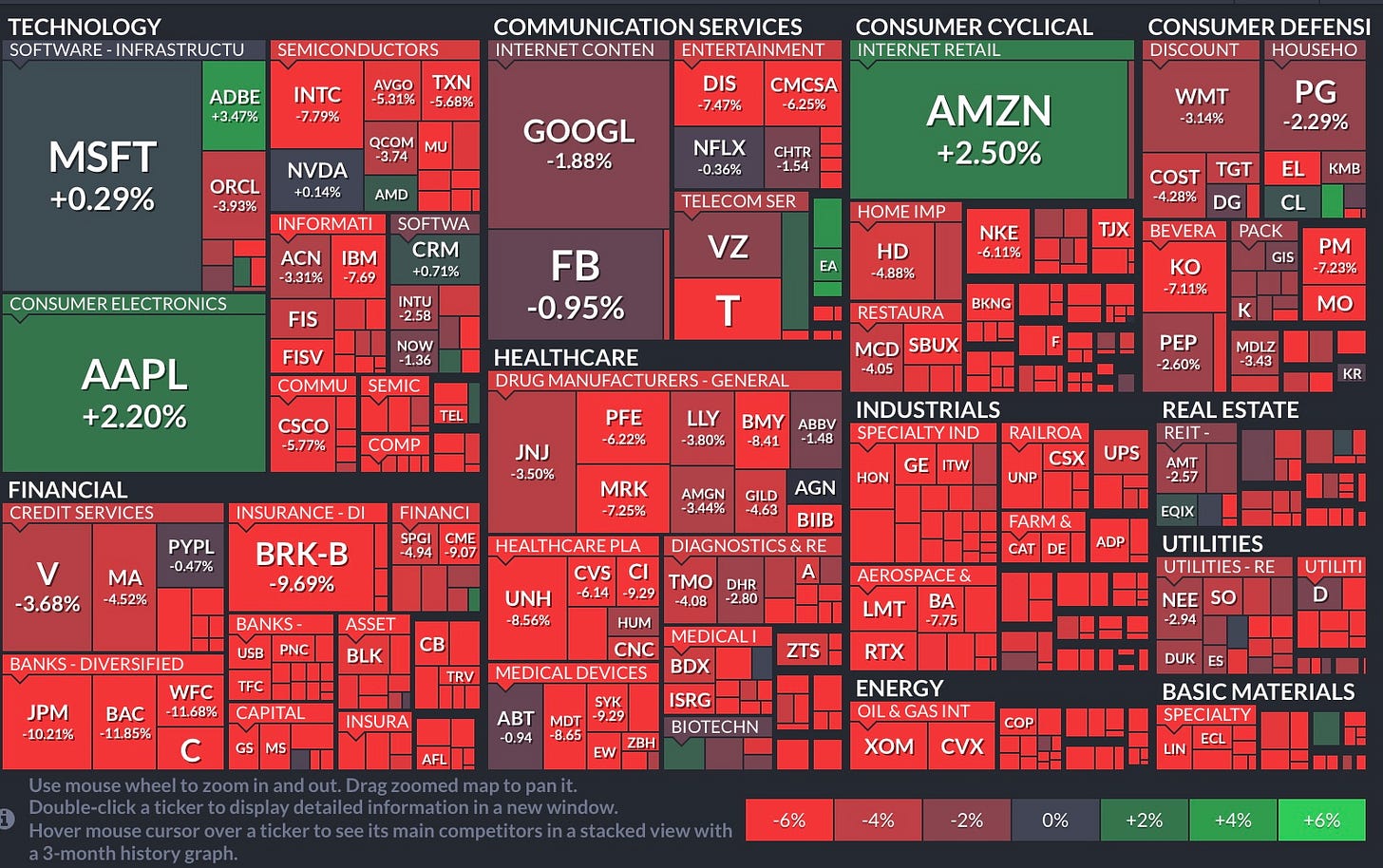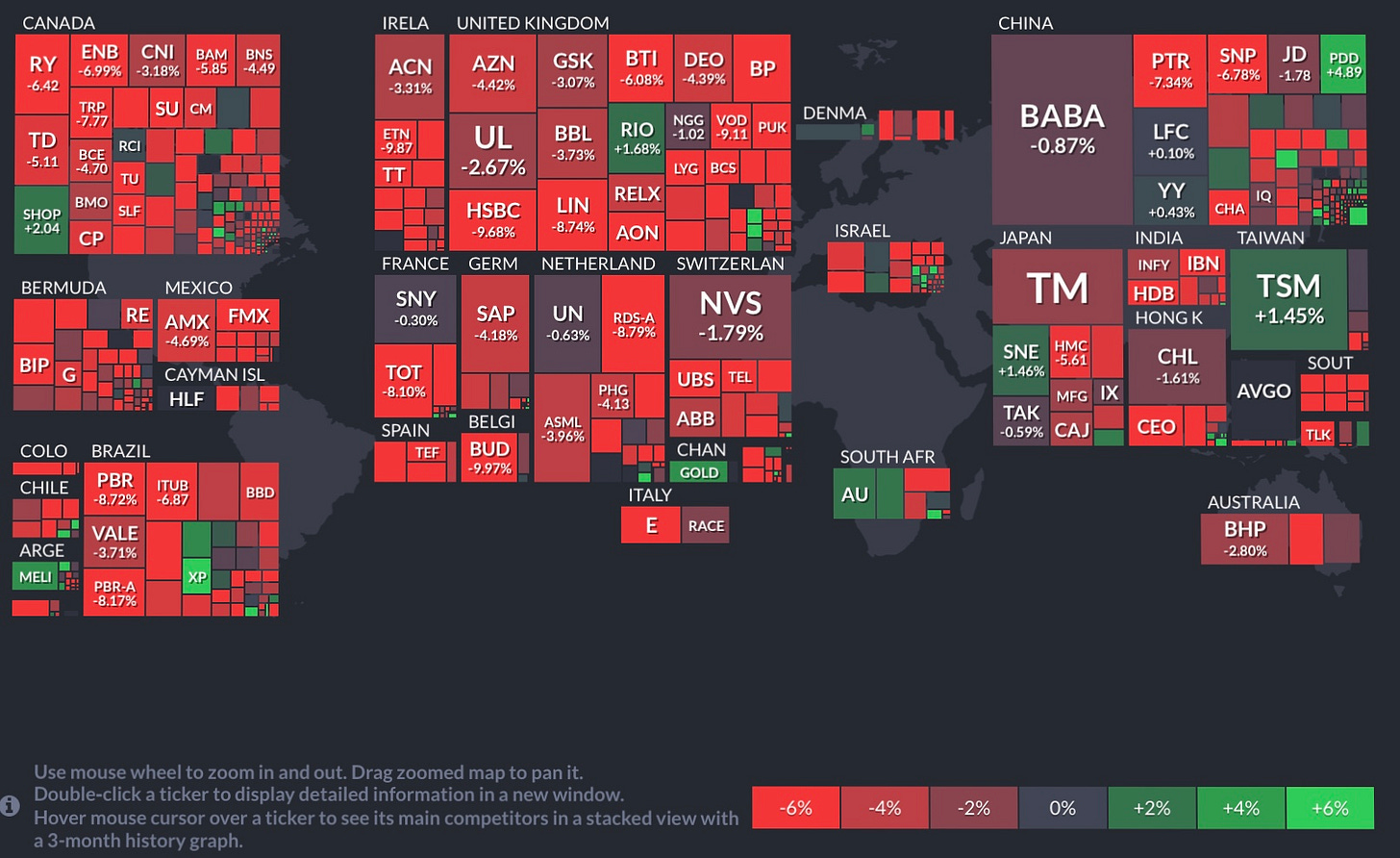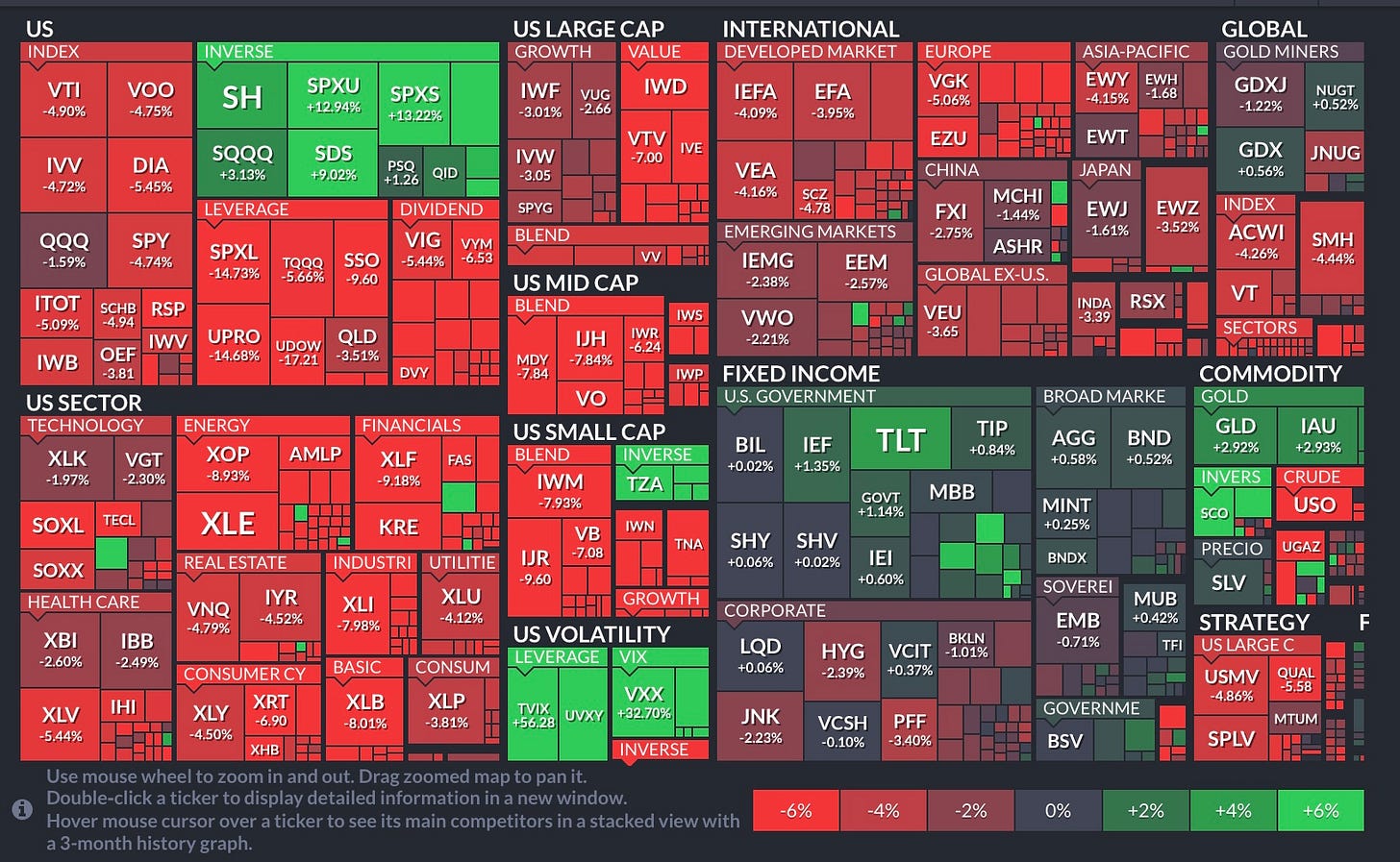 ---
Connect with us on LinkedIn and Twitter.
See what else we've found to be important.
---
Have a question about what we shared? Email us at info@consciouscapital.pro.
The information presented in this newsletter is for educational purposes only and is not a solicitation for any specific security, product, service, or investment strategy. Also, the views and opinions expressed in the linked content are those of the content creators and do not necessarily reflect the official position of Conscious Capital Advisors. Investments involve risk and unless otherwise stated, are not guaranteed. Be sure to consult with a qualified financial advisor, tax professional, or attorney before implementing any strategy or recommendation you may read here.