Discover more from Conscious Capital Advisors Research
Research, reports and commentary on global financial markets by Joseph Lu, CFA.
📰 Conscious Capital Insights for 05/29/2020
We are a California-based registered investment advisor and thought leader, updating you on this week's top investment news, research and market performance.
Tensions escalate as Trump considers curtailing ties to Hong Kong. (New York Times)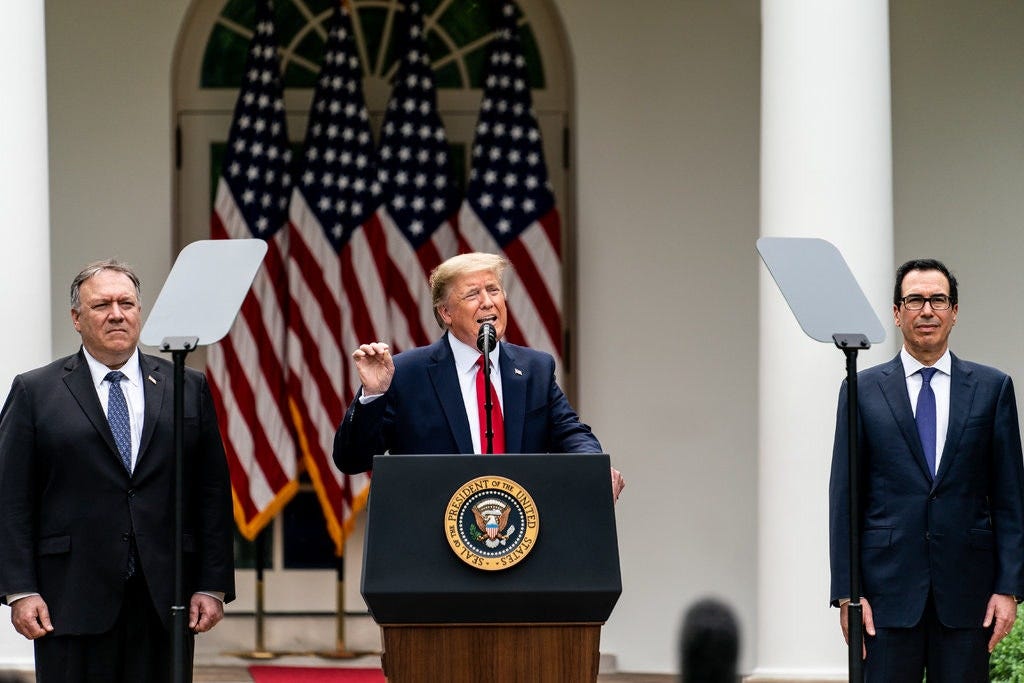 In response to Beijing's new national security law that fundamentally undermines Hong Kong's autonomy, Trump took a number of immediate measures regarding China and is considering additional measures in regards to Hong Kong.
---
Traditional value investing's Achille's Heel - intangible assets. (Klement on Investing)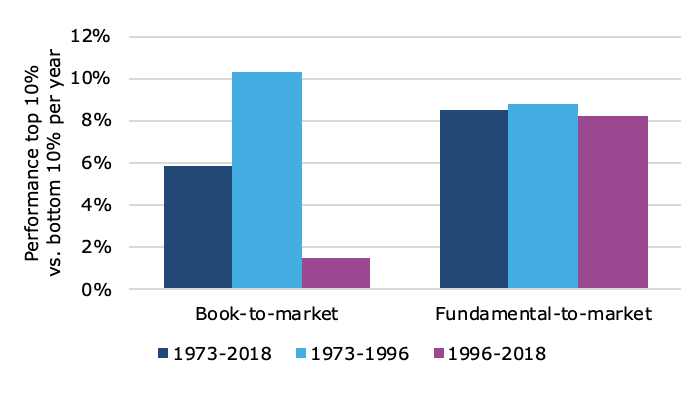 Although value stocks had an uptick from this week, traditional value, which is centered around the price-to-book ratio, has underperformed drastically since the turn of the century. As we discussed in a previous post on 05/08/2020, intangibles, which include intellectual property and branding, are a major factor in our modern information economy.
---
ESG Investing During the COVID-19 Selloff. (Visual Capitalist)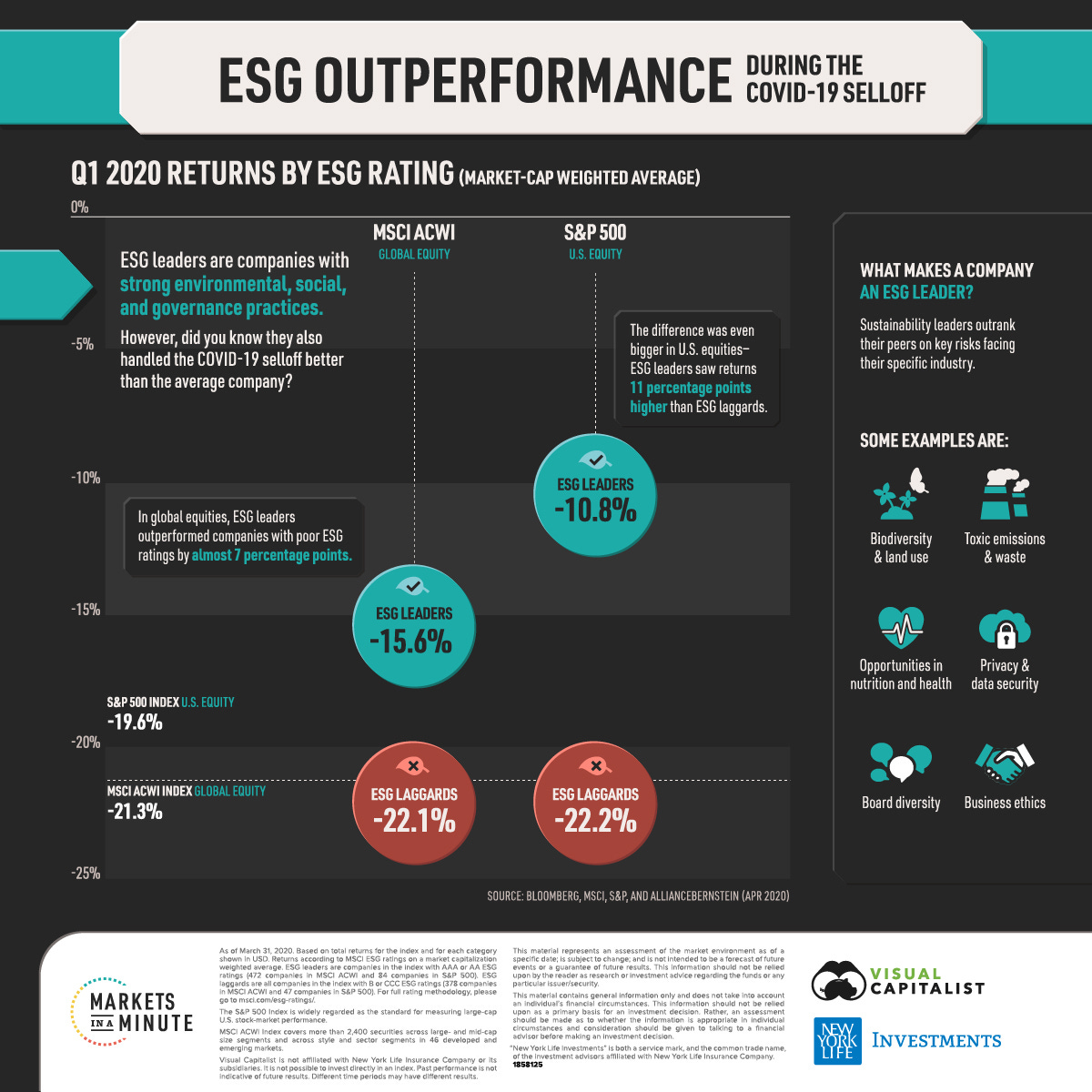 When the stock market sold off in March, some types of companies had better downside protection than others. Highly-rated ESG companies saw far smaller losses than their respective indices during this time.
---
Weekly Price Performance Heatmap (Finviz)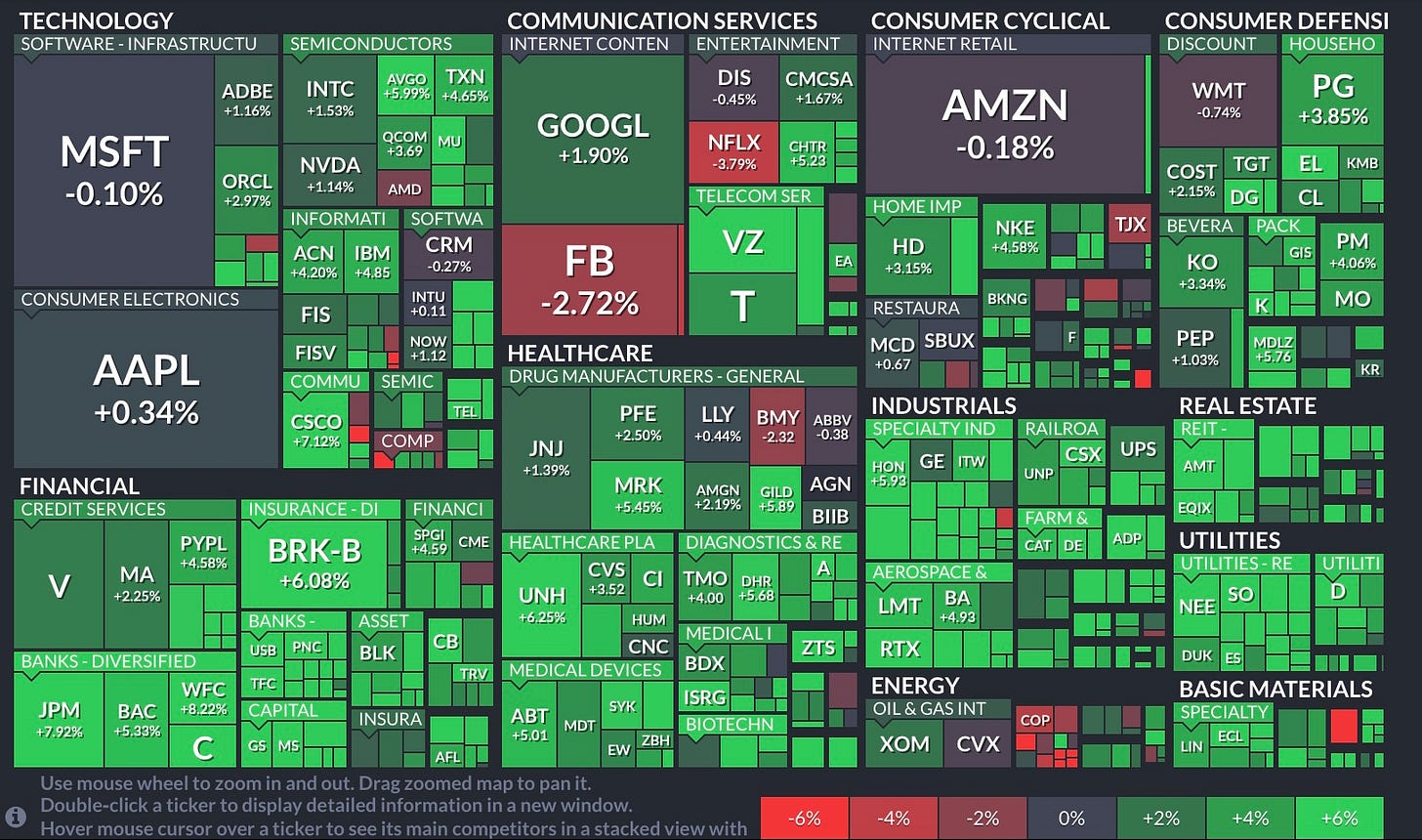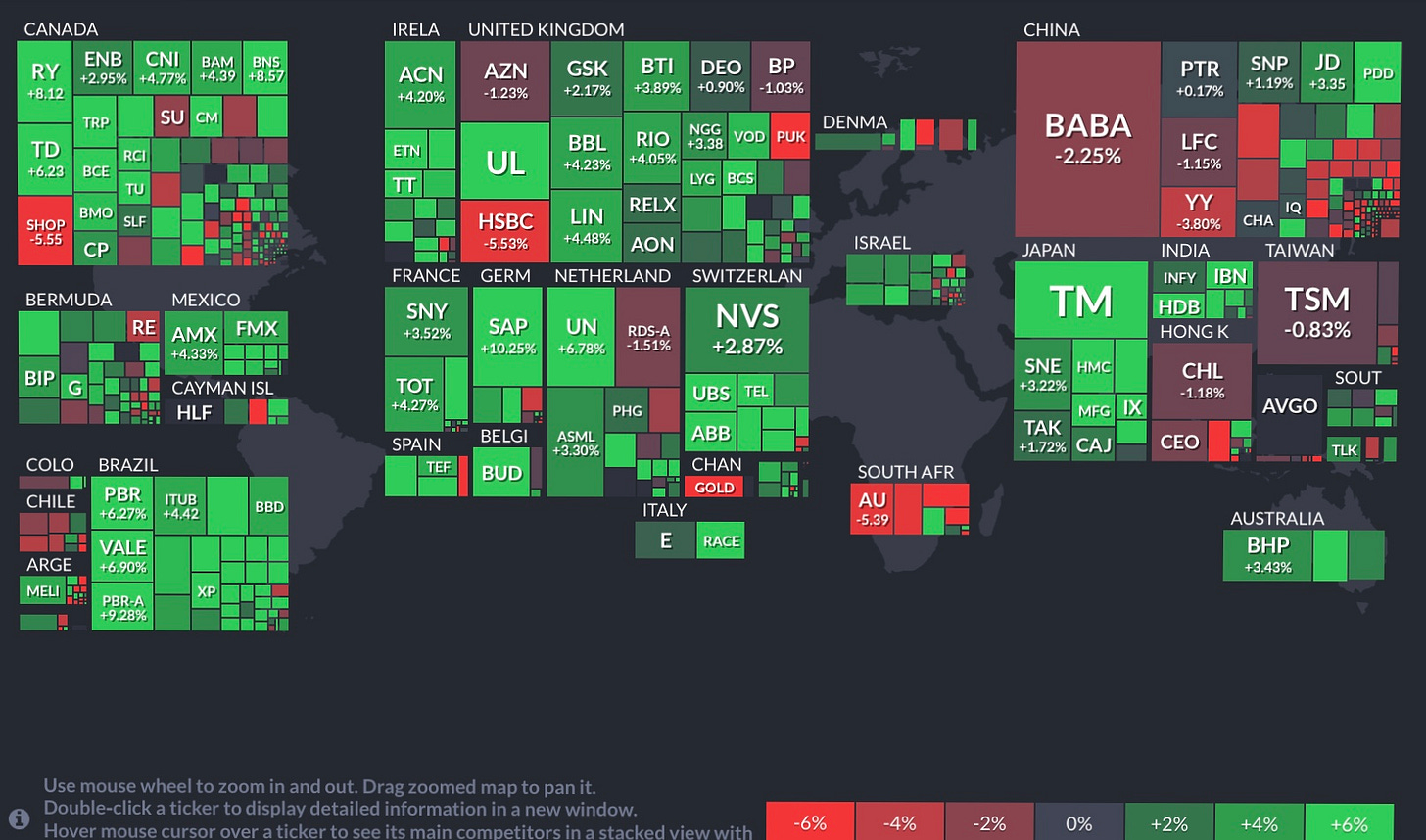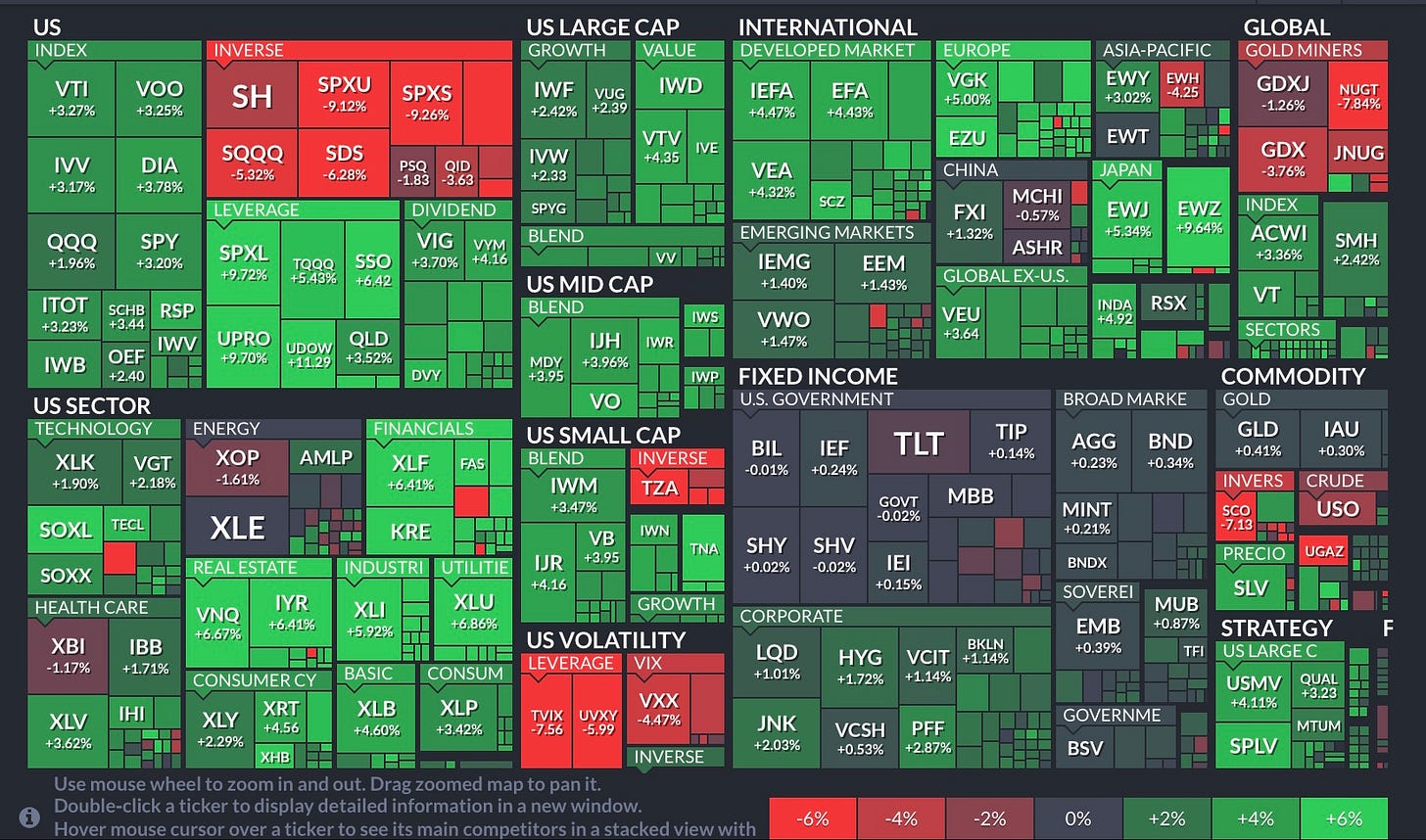 ---
Connect with us on LinkedIn and Twitter.
See what else we've found to be important.
---
Have a question about what we shared? Email us at info@consciouscapital.pro.
The information presented in this newsletter is for educational purposes only, and is not a solicitation for any specific security, product, service or investment strategy. Also, the views and opinions expressed in the linked content are those of the content creators and do not necessarily reflect the official position of Conscious Capital Advisors. Investments involve risk and unless otherwise stated, are not guaranteed. Be sure to consult with a qualified financial advisor, tax professional, or attorney before implementing any strategy or recommendation you may read here.