Discover more from Conscious Capital Advisors Research
Research, reports and commentary on global financial markets by Joseph Lu, CFA.
📰 Conscious Capital Insights for 05/22/2020
We are a California-based registered investment advisor and thought leader, updating you on this week's top investment news, research and market performance.
Sino-U.S.
tensions rise, adding risks to a recovering stock market. (Bloomberg)
Markets closed markedly higher for the week of May 22, 2020, but new risks are emerging as the relationship between the United States and China sours. "Markets are under-appreciating the likely scope and extent of U.S.-China tension," said Rupert Harrison, a multi-asset strategies portfolio manager at BlackRock.
---
Real unemployment in China estimated to be at 18-20%. (South China Morning Post)
Although official government numbers place unemployment at about 6%, it is estimated that as many as 205 million Chinese workers cannot find jobs or are unable to return to their previous posts. Debate over China's statistics reporting amid the coronavirus heats up, as deaths from the disease and unemployment numbers appear significantly understated.
Read More (South China Morning Post)
---
GDP models forecast a 41.9% drop for Q2 2020. (Atlanta Fed)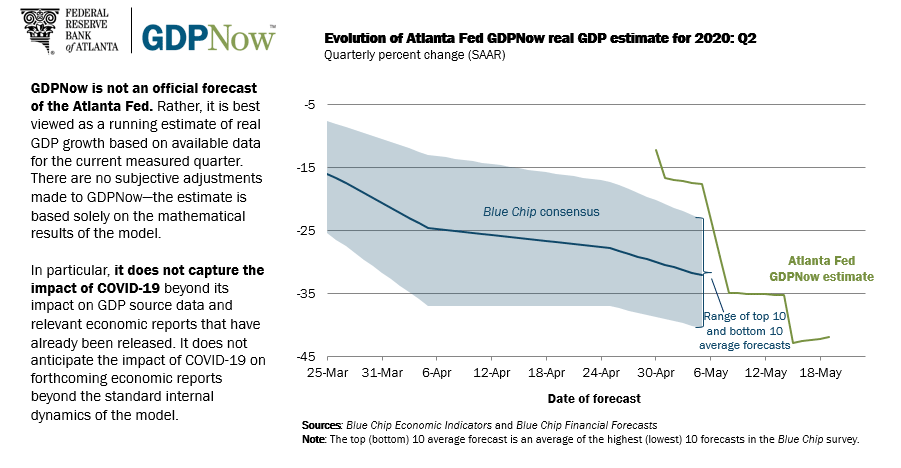 The GDPNow model estimate for real GDP growth (seasonally adjusted annual rate) in the second quarter of 2020 is -41.9 percent May 19, up from -42.8 percent on May 15. After this morning's new residential construction report from the U.S. Census Bureau, the nowcast of second-quarter real gross private domestic investment growth increased from -69.4 percent to -66.0 percent.
---
Weekly Price Performance Heatmap (Finviz)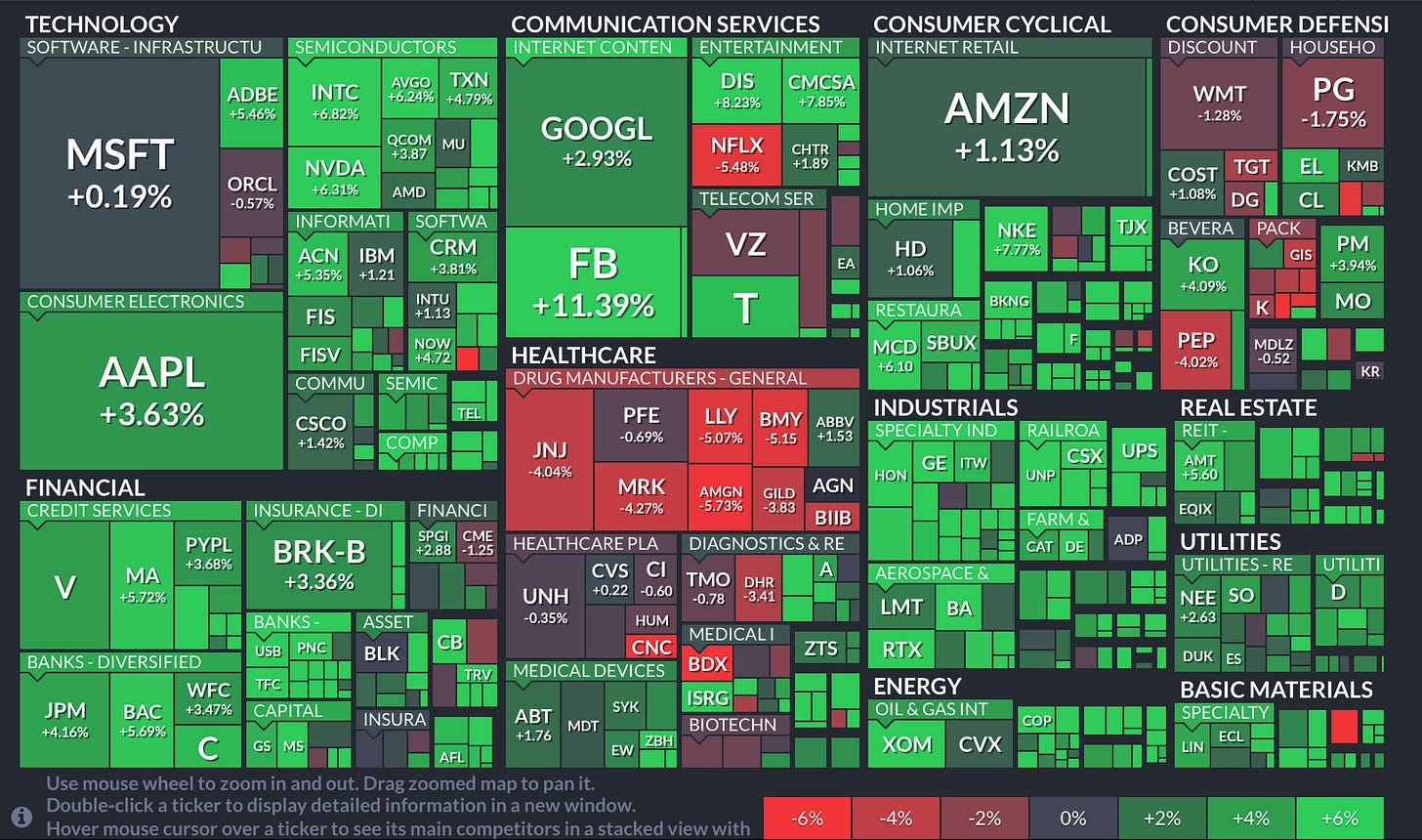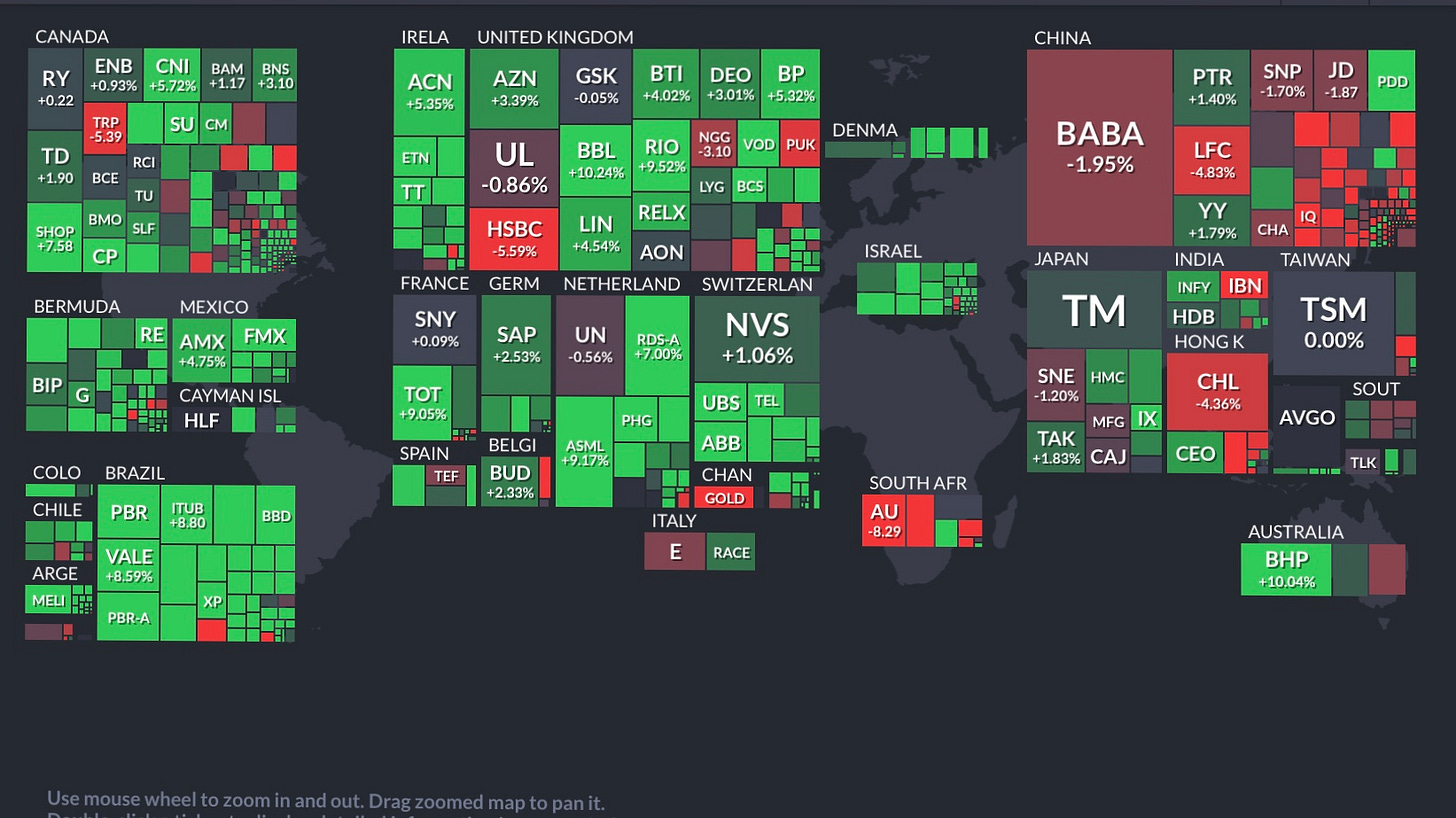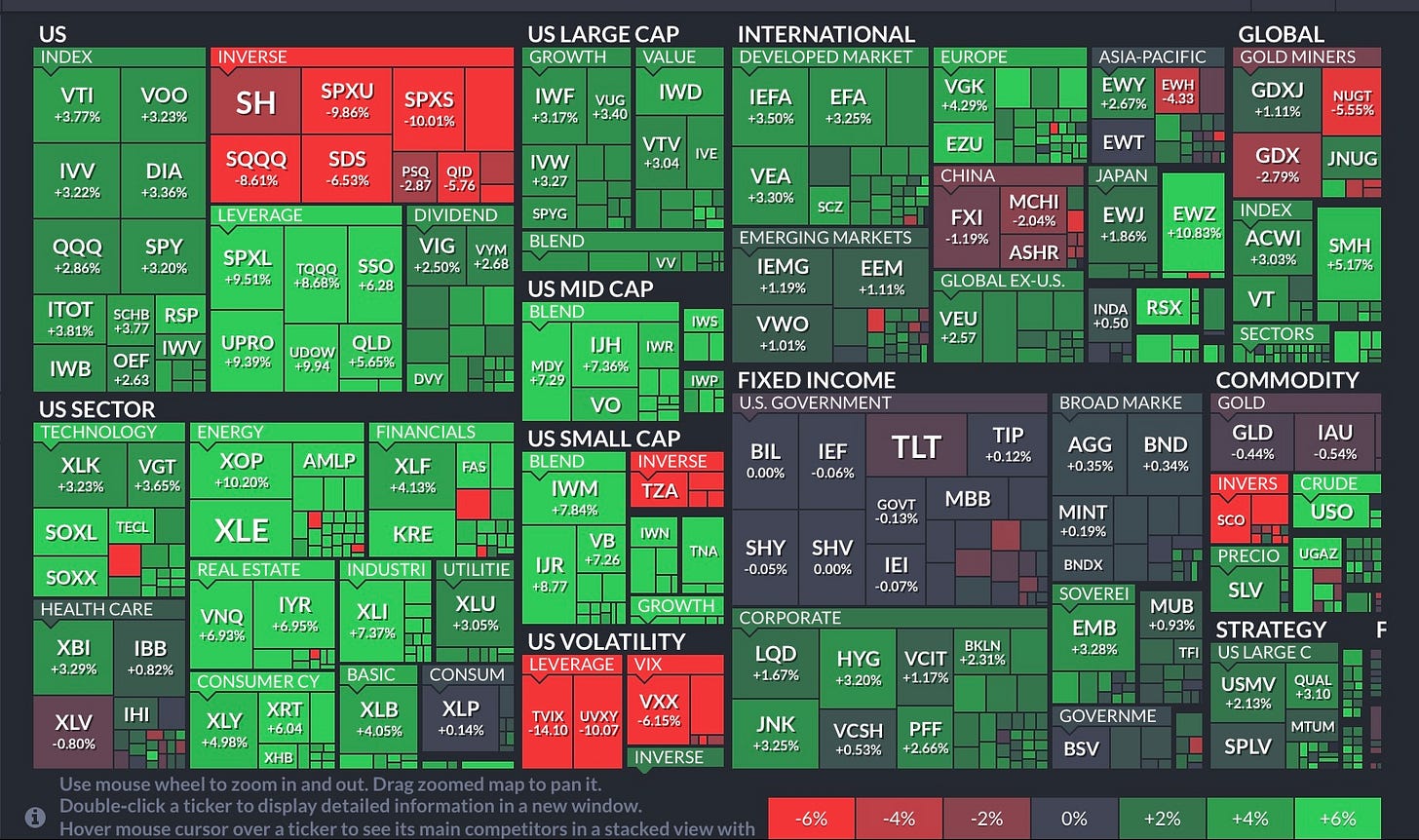 ---
Connect with us on LinkedIn and Twitter.
See what else we've found to be important.
---
Have a question about what we shared? Email us at info@consciouscapital.pro.
The information presented in this newsletter is for educational purposes only, and is not a solicitation for any specific security, product, service or investment strategy. Also, the views and opinions expressed in the linked content are those of the content creators and do not necessarily reflect the official position of Conscious Capital Advisors. Investments involve risk and unless otherwise stated, are not guaranteed. Be sure to consult with a qualified financial advisor, tax professional, or attorney before implementing any strategy or recommendation you may read here.