Discover more from Conscious Capital Advisors Research
Research, reports and commentary on global financial markets by Joseph Lu, CFA.
📰 Conscious Capital Insights for 05/15/2020
We are a California-based registered investment advisor and thought leader, updating you on this week's top investment news, research and market performance.
---
Which countries have contained COVID-19 for now? (Visual Capitalist)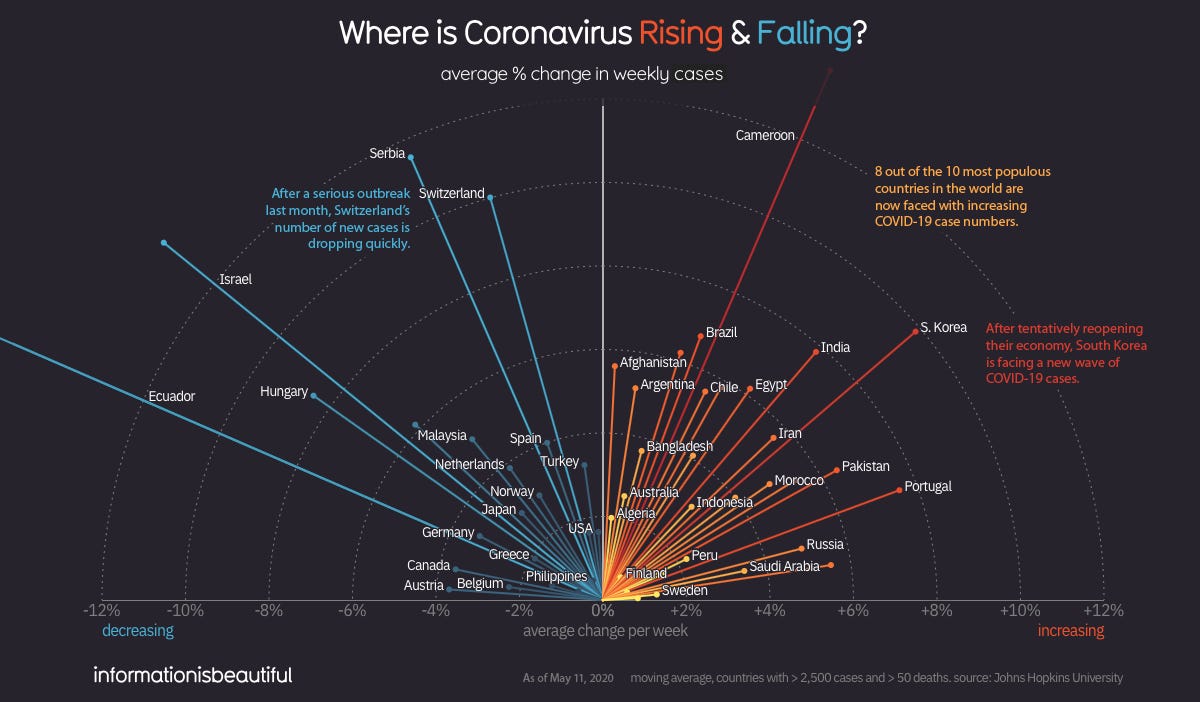 Most European countries are experiencing a drop in new coronavirus cases, while the U.S. and the U.K. still have an elevated number of those sick. Emerging market countries are still in the beginning stages of facing COVID-19's rapid spread. This is a cause for concern, as many of these countries have larger populations and fewer resources to deal with a pandemic.
---
The S&P 500 is at historic levels of overvaluation according to the Q-Ratio (Marketwatch)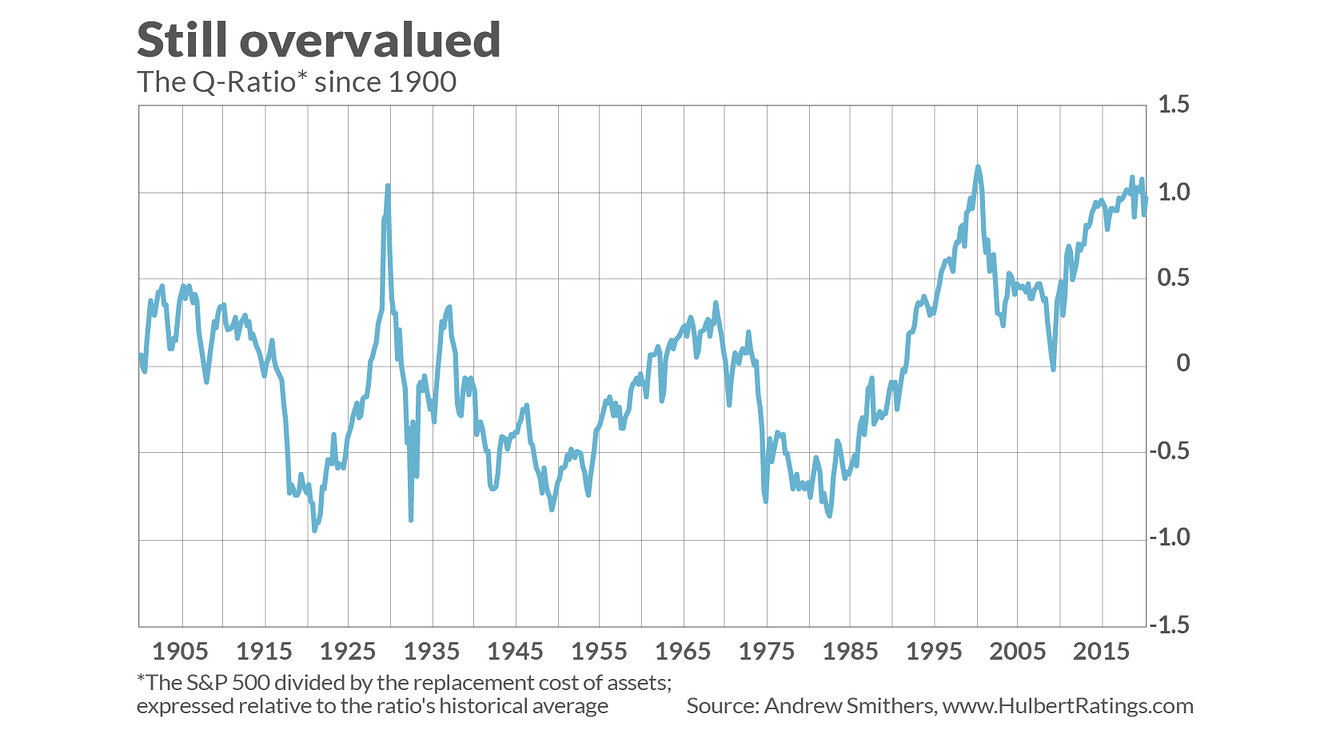 The Q-Ratio, which is total price of the market divided by the replacement cost of all its companies, is currently at a level only exceeded by the stock-market top prior to the 1929 Crash and at the top of the Internet bubble in early 2000.
---
Bay Area real estate signals concerns for the rest of the housing market. (Marketwatch)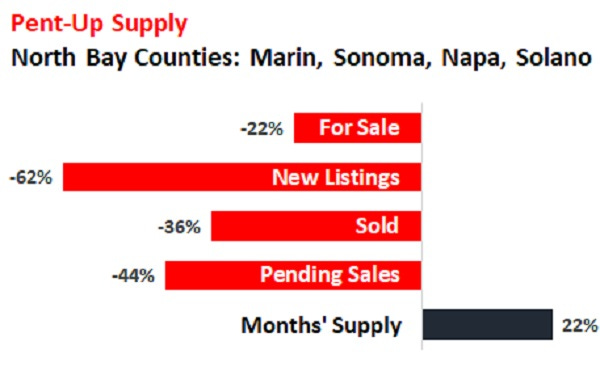 Properties in the hot San Francisco Bay Area market are exhibiting a market imbalance, signaling future volatility in the housing market. 15% of homeowners are estimated to fall behind on their monthly mortgage payments, a delinquency rate that would exceed 2008 levels. In addition, falling appraisals, a more restrictive lending market and a existing glut of vacation rentals would add pressure to property prices as well.
---
Weekly Price Performance Heatmap (Finviz)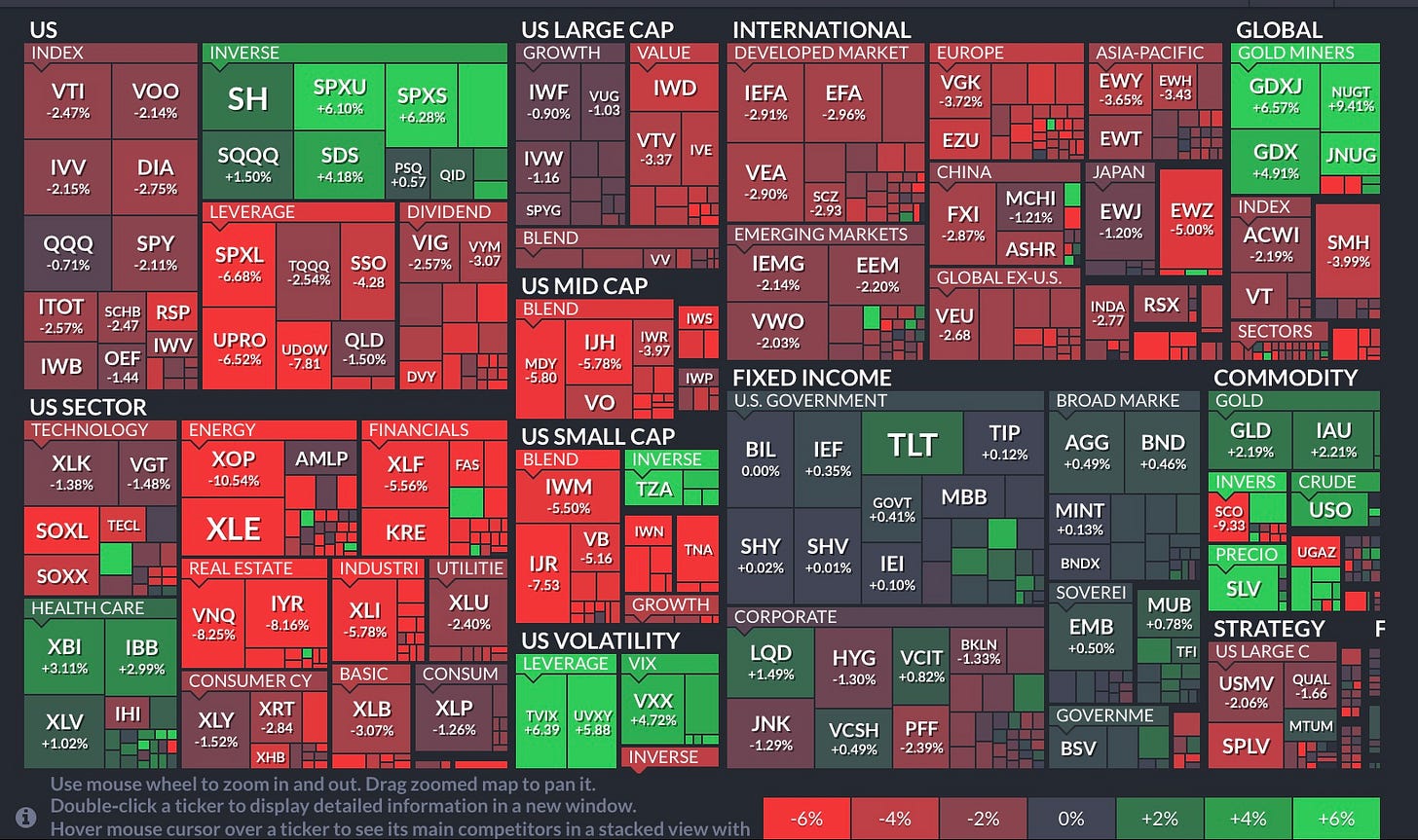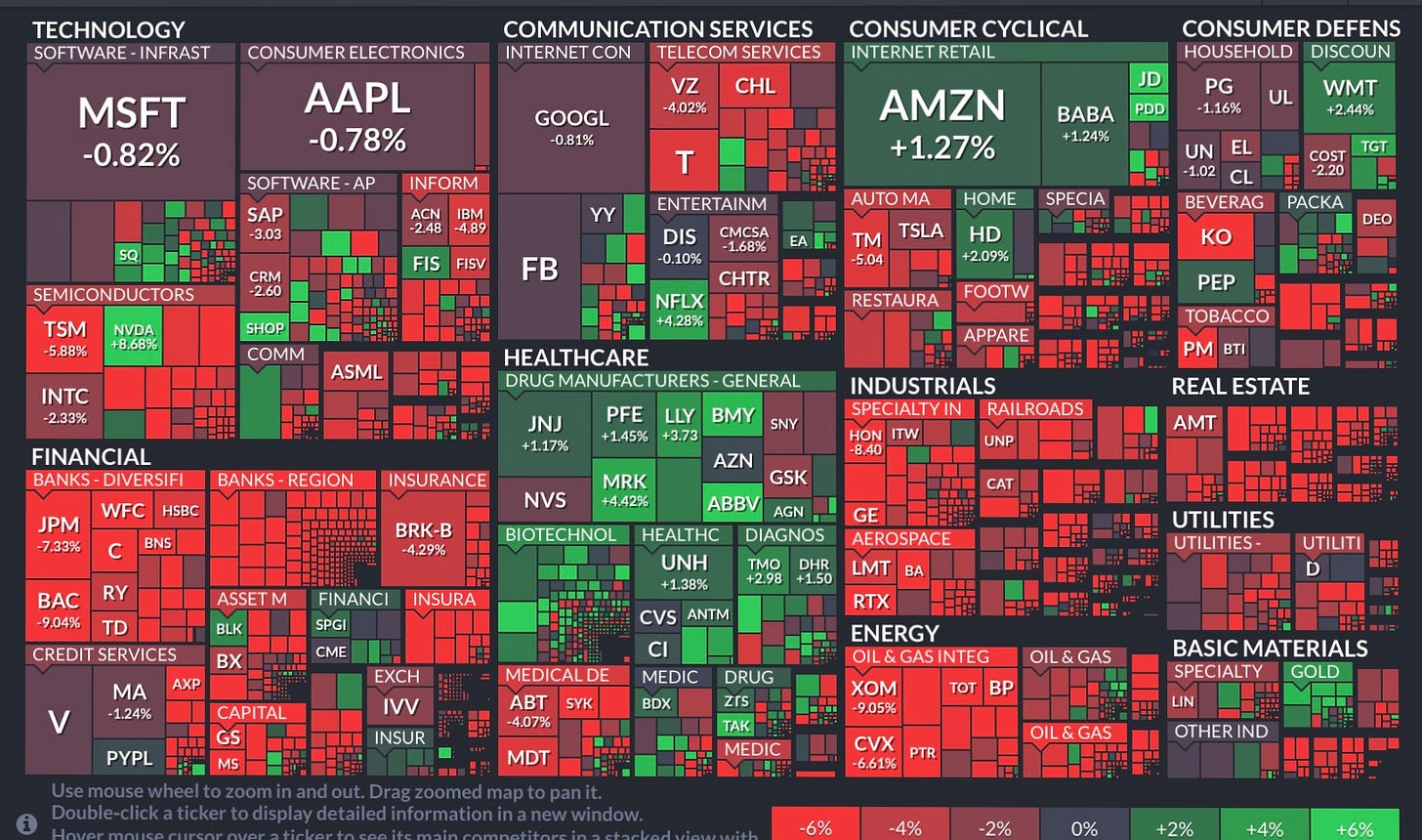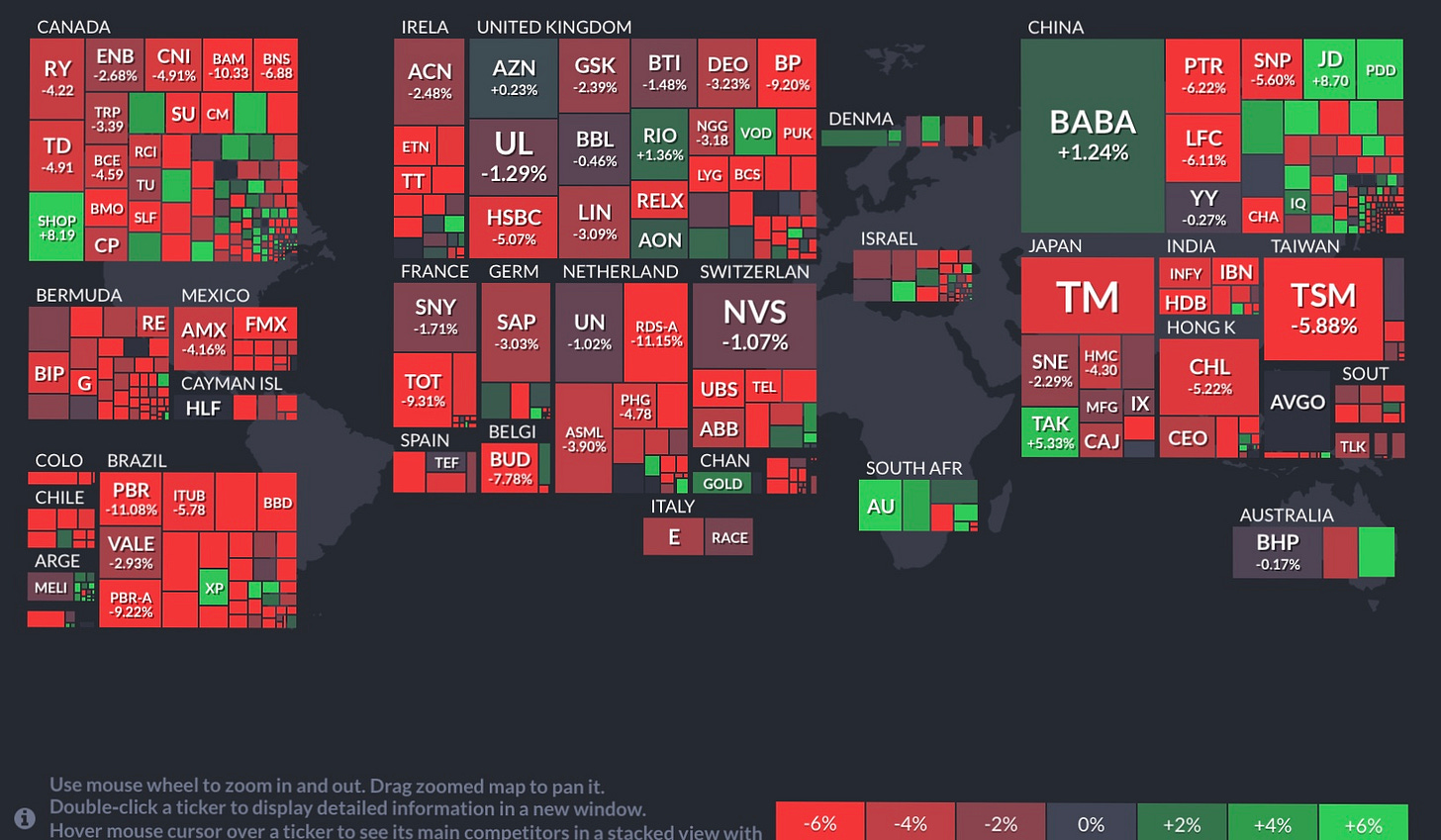 ---
Connect with us on LinkedIn and Twitter.
See what else we've found to be important.
---
Have a question about what we shared? Email us at info@consciouscapital.pro.
The information presented in this newsletter is for educational purposes only, and is not a solicitation for any specific security, product, service or investment strategy. Also, the views and opinions expressed in the linked content are those of the content creators and do not necessarily reflect the official position of Conscious Capital Advisors. Investments involve risk and unless otherwise stated, are not guaranteed. Be sure to consult with a qualified financial advisor, tax professional, or attorney before implementing any strategy or recommendation you may read here.