Discover more from Conscious Capital Advisors Research
Research, reports and commentary on global financial markets by Joseph Lu, CFA.
📰 Conscious Capital Insights for 05/08/2020
We are a California-based registered investment advisor and thought leader, updating you on this week's top investment news, research and market performance.
---
NASDAQ Composite breaks even for the year, while unemployment surges to 14.7%. (Bloomberg)
U.S. payrolls fell by 20.5 million in April, while the unemployment rate more than tripled to 14.7%. Meanwhile, the NASDAQ Composite has recovered from the earlier drawdown this year and has broken even, YTD. 
---
A recap of the record-breaking economic charts during the pandemic (The Irrelevant Investor)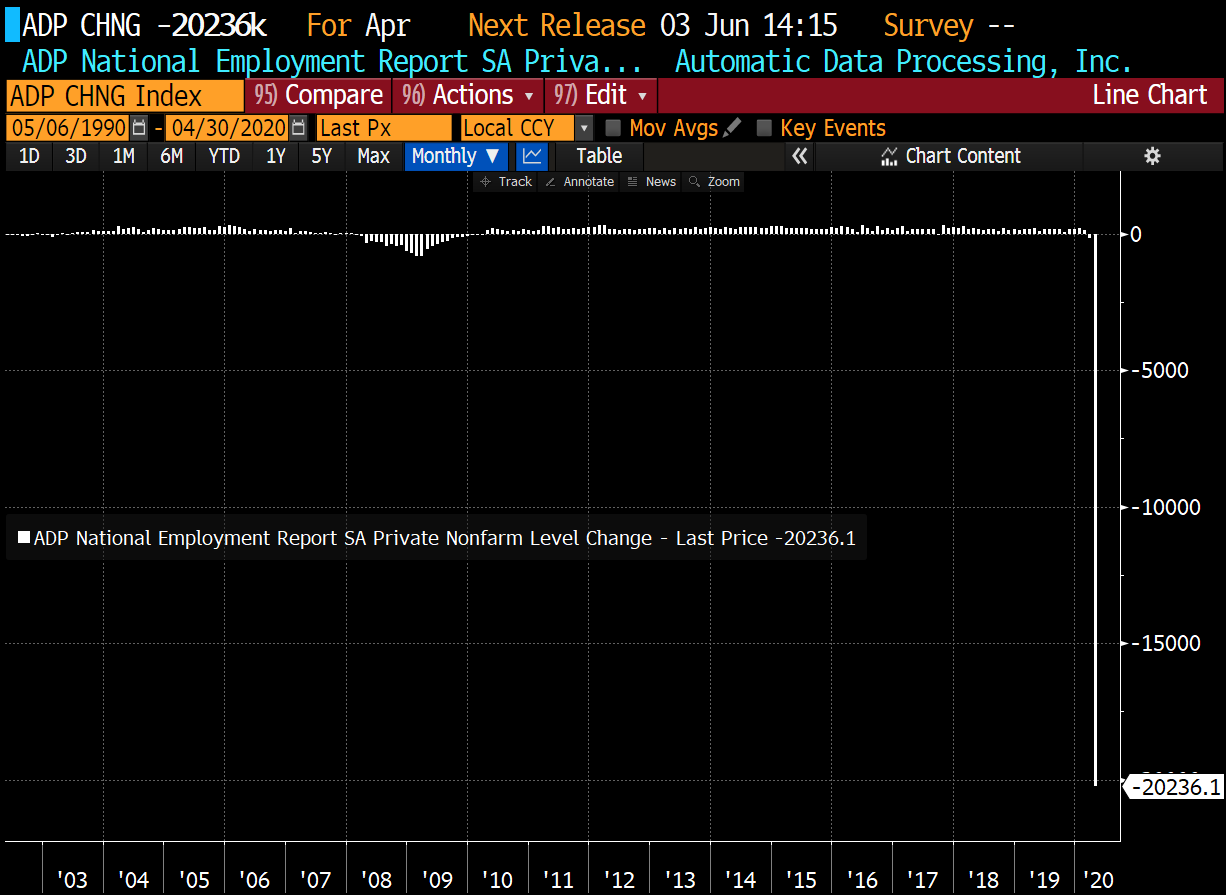 Employment, oil prices, cash hoarded. Review the economic records that this pandemic has created so far in one place.  
---
What is the source of the economic stagnation? (UCI)
Dr. Herman Schwartz breaks down our modern GDP to explain the source of our economic stagnation. Corporate strategies towards intellectual property acquisition and the structure of our global labor force is driving low real investment and creating a large dispersion in wages. 
---
Weekly Price Performance Heatmap (Finviz)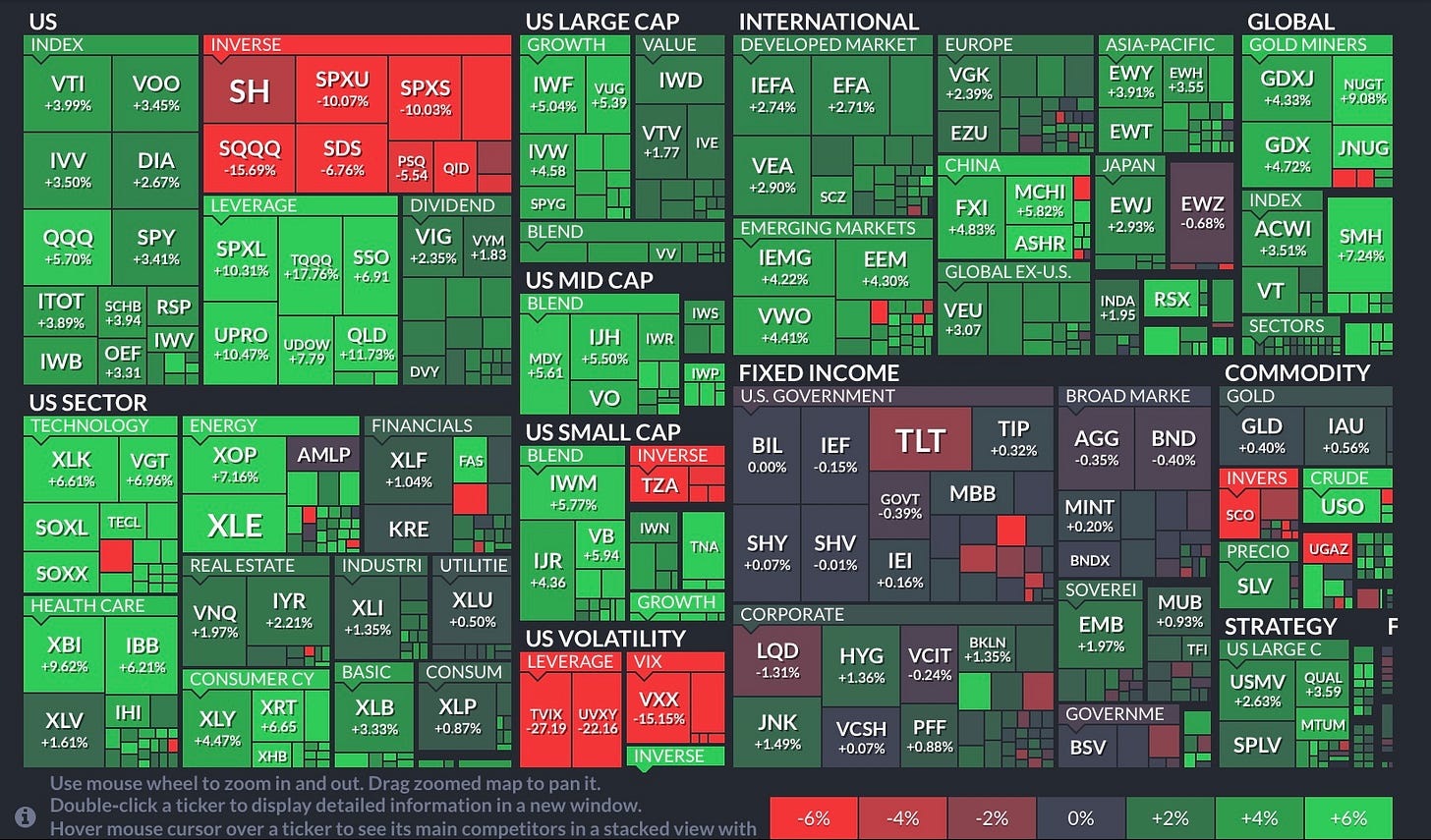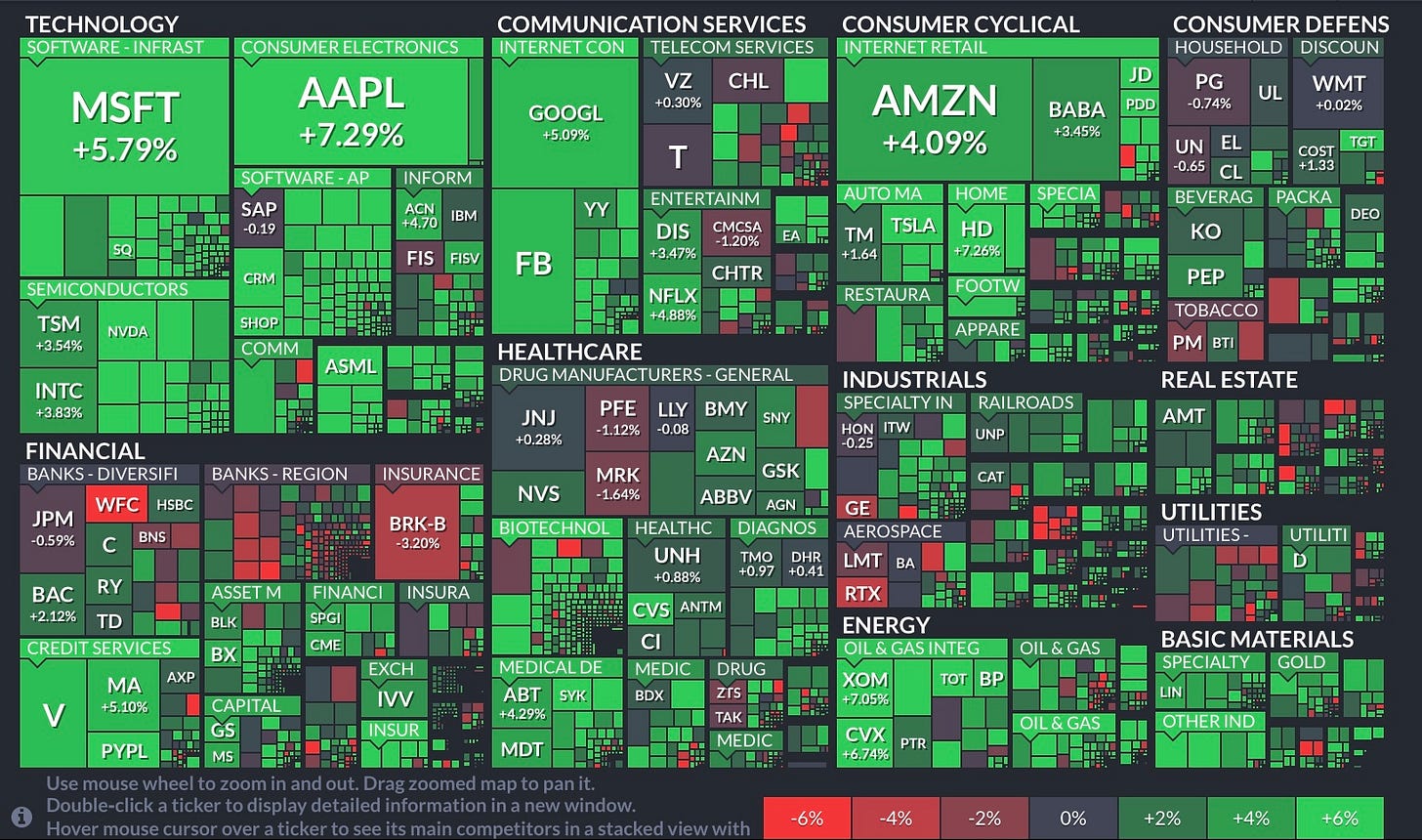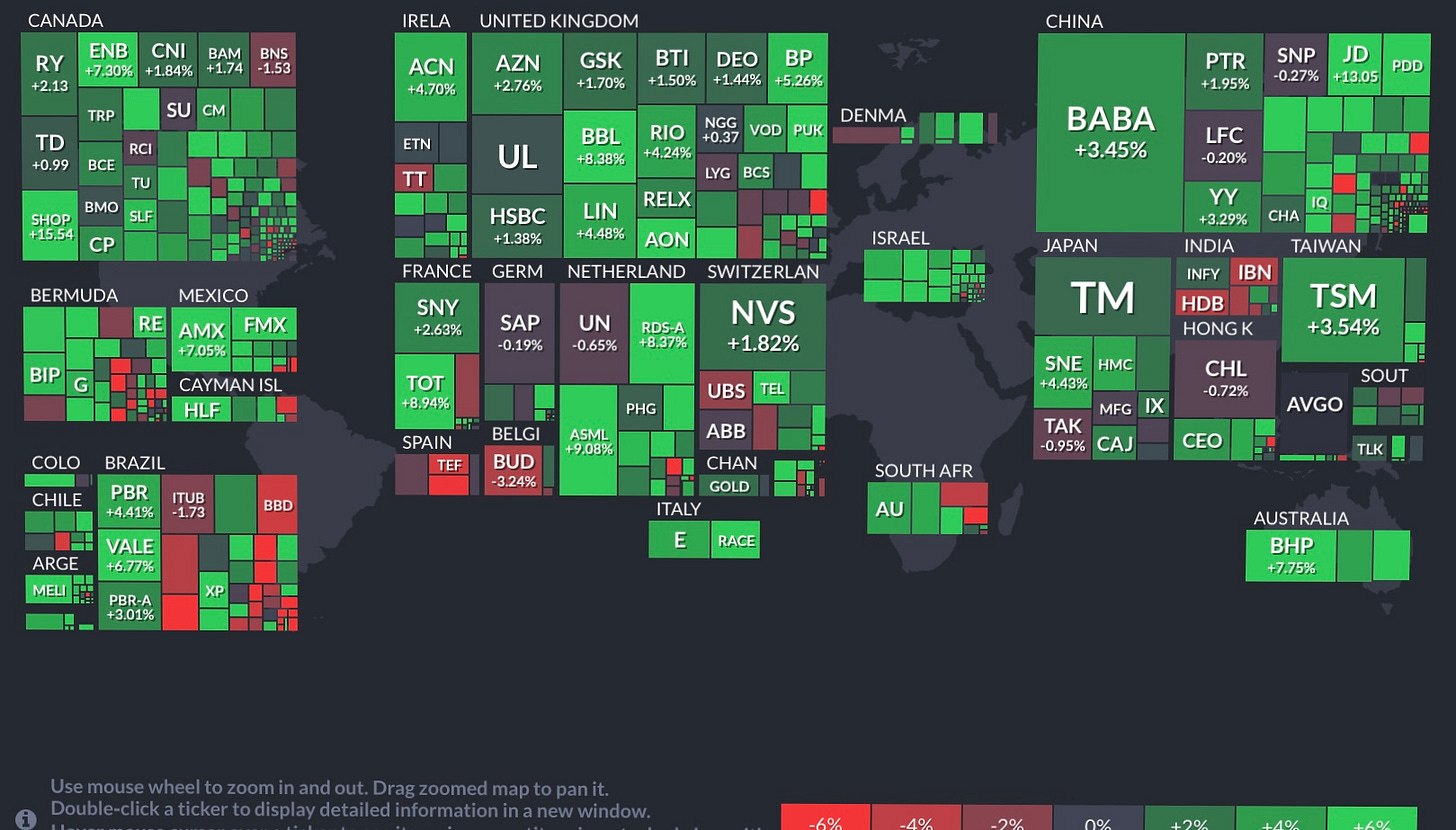 ---
See what else we've found to be important.
---
Have a question about what we shared? Email us at info@consciouscapital.pro.
The information presented in this newsletter is for educational purposes only, and is not a solicitation for any specific security, product, service or investment strategy. Also, the views and opinions expressed in the linked content are those of the content creators and do not necessarily reflect the official position of Conscious Capital Advisors. Investments involve risk and unless otherwise stated, are not guaranteed. Be sure to consult with a qualified financial advisor, tax professional, or attorney before implementing any strategy or recommendation you may read here.