Discover more from Conscious Capital Advisors Research
Research, reports and commentary on global financial markets by Joseph Lu, CFA.
📰 Conscious Capital Insights for 05/01/2020
We are a California-based registered investment advisor and thought leader, updating you on this week's top investment news, research and market performance.
---
The U.S. economy shrinks by 4.8% in Q1 2020, signaling the start of a domestic recession (Bloomberg)
The U.S. economy shrank at a 4.8% annualized pace in Q1 2020, the biggest slide since 2008 and the first contraction since 2014. The need to fight the coronavirus has decreased business investment and consumer spending, creating a clear drag on the economy during the first quarter.
---
Two U.S. corporations have higher credit ratings than the U.S. government (The Balance)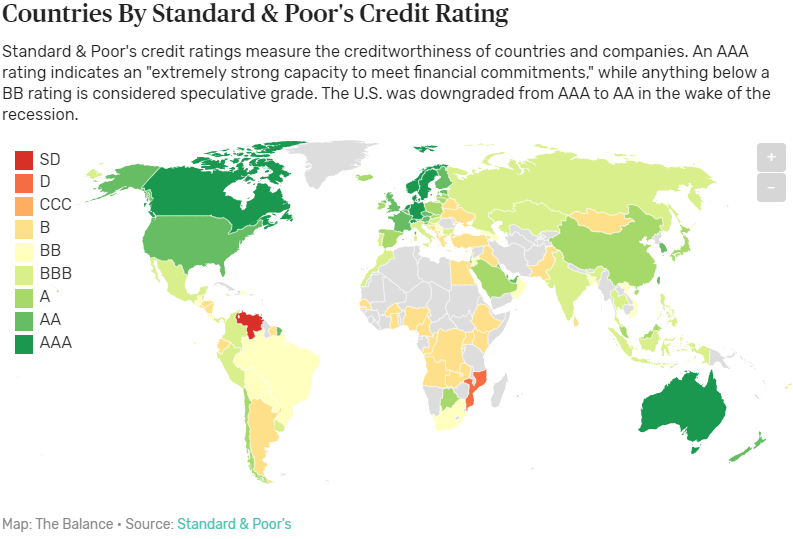 For years the U.S. government was looked to as the gold standard for good credit. Due to its taxing power and healthy finances, it was considered one of the safest investments in the world. Today, that picture has somewhat changed, and now only two U.S.-based non-financial companies have higher credit ratings than the country itself: Microsoft and Johnson & Johnson.
---
Futures imply that interest rates will be stuck at zero or lower for at least 3 more years (Bloomberg)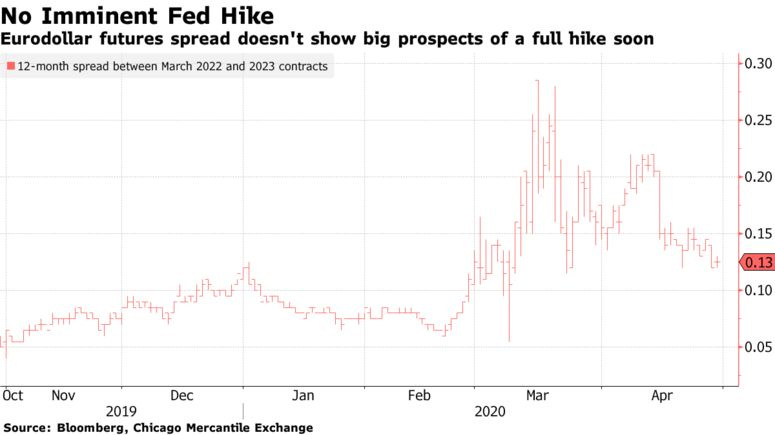 Bond traders see little prospect of a Federal Reserve rate increase for the foreseeable future, as they bank on borrowing costs near zero for roughly the next three years - with some even hedging against the possibility they could go negative.
---
Weekly Price Performance Heatmap (Finviz)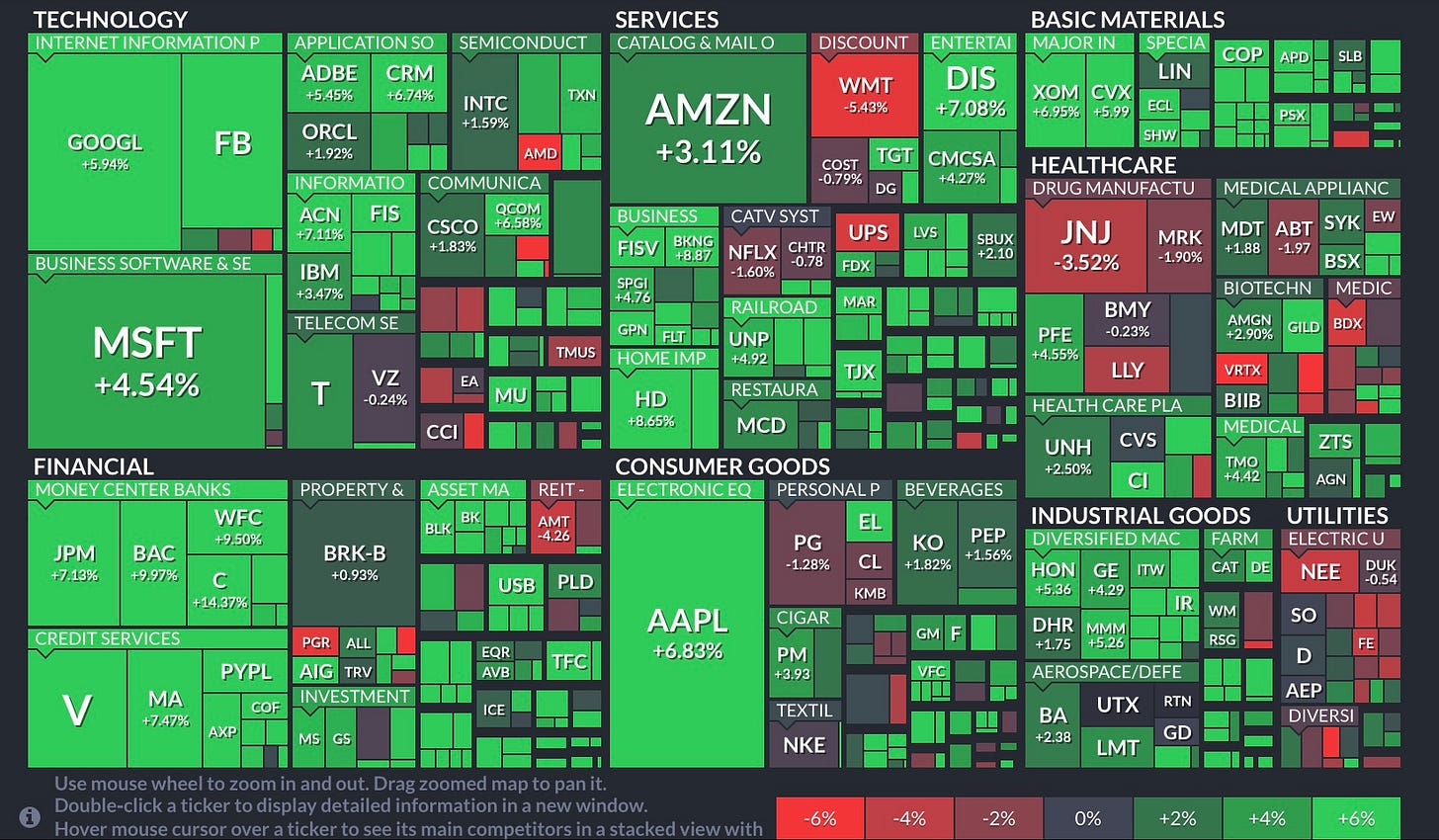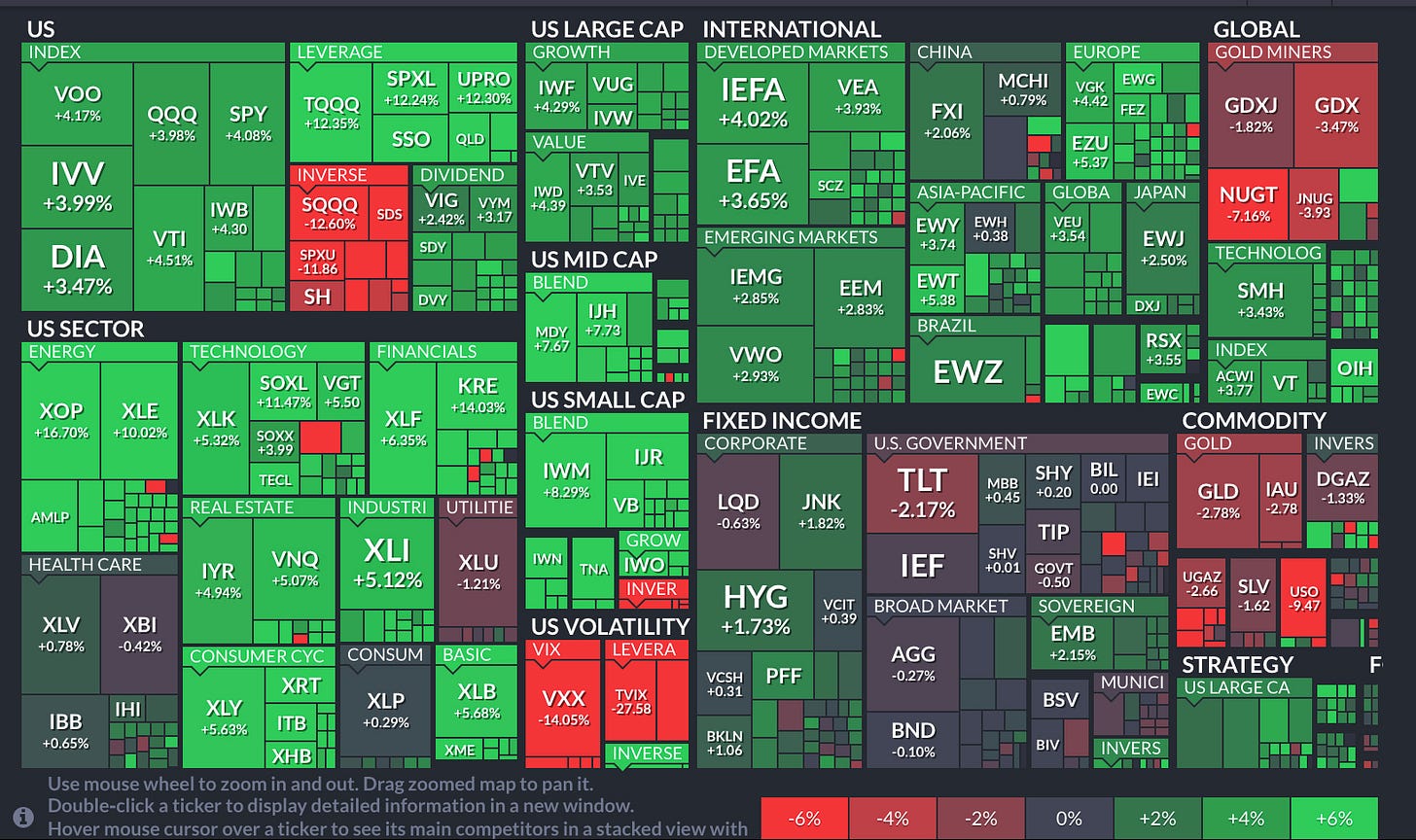 ---
See what else we've found to be important.
---
Have a question about what we shared? Email us at info@consciouscapital.pro.
The information presented in this newsletter is for educational purposes only, and is not a solicitation for any specific security, product, service or investment strategy. Also, the views and opinions expressed in the linked content are those of the content creators and do not necessarily reflect the official position of Conscious Capital Advisors. Investments involve risk and unless otherwise stated, are not guaranteed. Be sure to consult with a qualified financial advisor, tax professional, or attorney before implementing any strategy or recommendation you may read here.