Discover more from Conscious Capital Advisors Research
Research, reports and commentary on global financial markets by Joseph Lu, CFA.
📰 Conscious Capital Insights for 04/24/2020
Which industries are the most affected by the coronavirus? (Alpha Architect / Cornell University)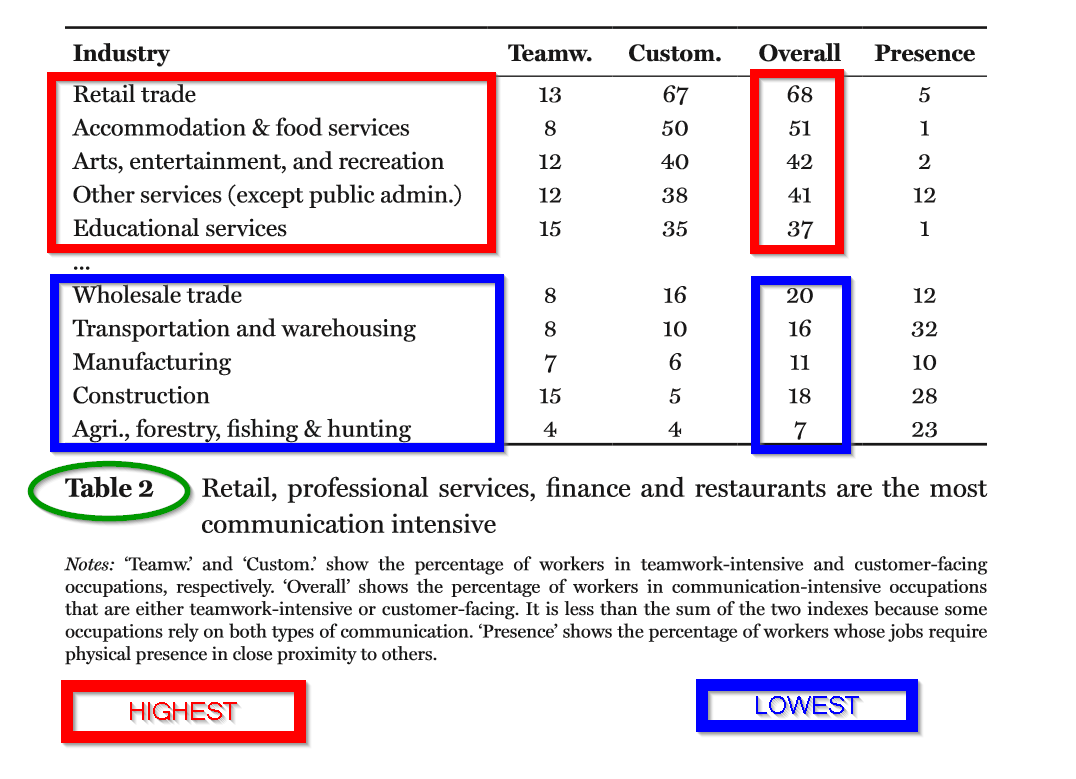 Social distancing interventions can be effective against epidemics but are potentially detrimental for the economy. Businesses that rely heavily on face-to-face communication or close physical proximity when producing a product or providing a service are particularly vulnerable to a pandemic.
Original Paper (Cornell University)
---
Oil prices turn negative, indicating storage capacity challenges (CNN / Marketwatch)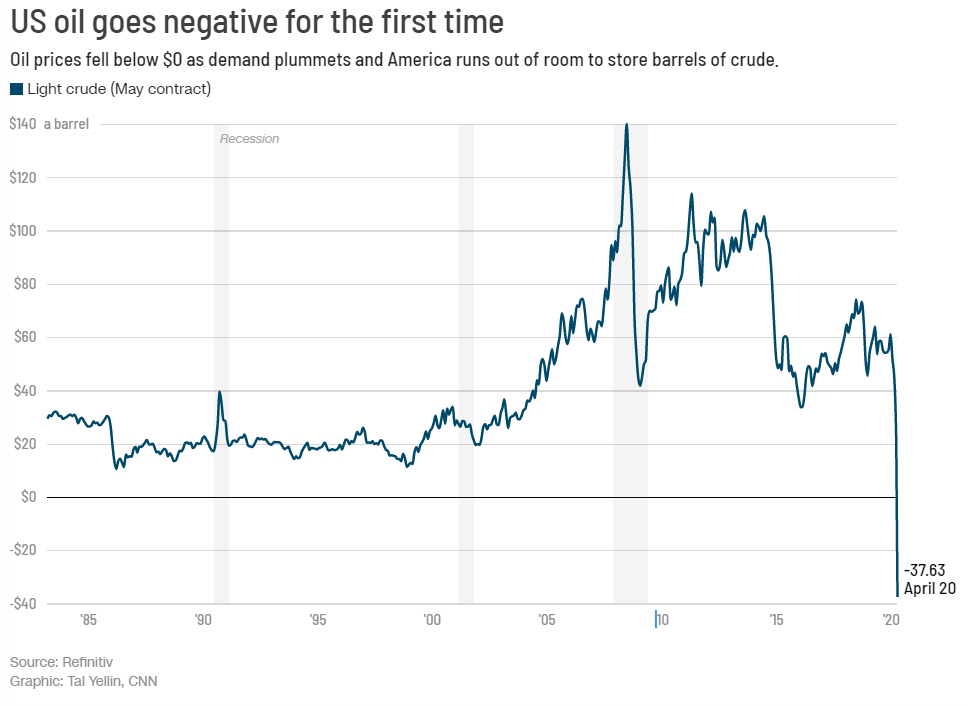 Oil prices turned negative on April 20, suggesting that storage capacity is reaching its limits after a mass quantity of oil was produced by Russia and Saudi Arabia during the oil war. Analysts estimate that storage capacity in the U.S. may fill up by May 2020. Meanwhile, hundreds of U.S. oil producers face bankruptcy as oil prices crash.
---
Mutual fund outflows in March 2020 were triple that of October 2008  (Morningstar)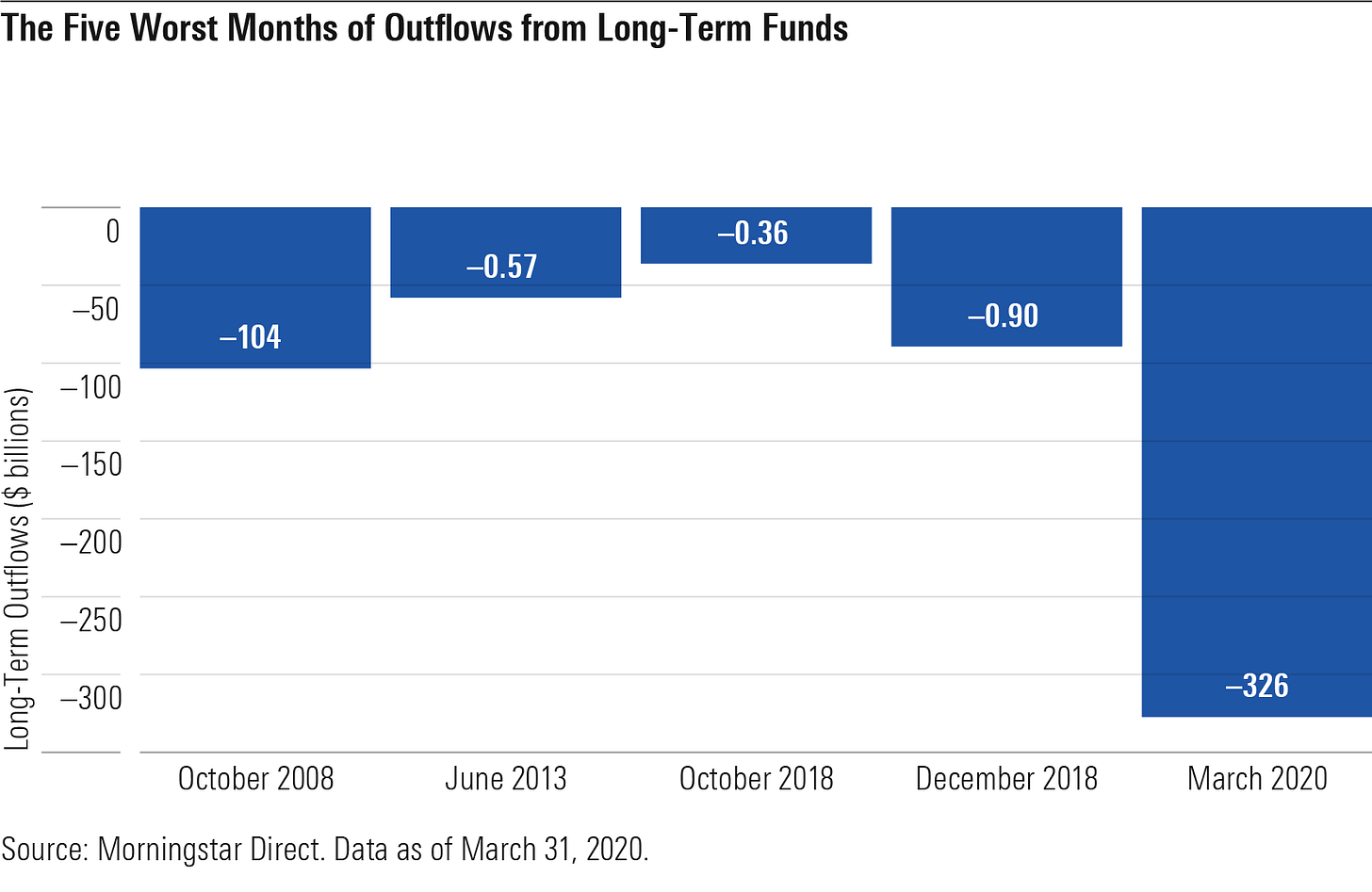 Investors fled to safety and parked their cash in money market funds at the tune of $326 billion in March 2020. Despite the turmoil in equity markets, long-term U.S. equity funds attracted $10.5 billion in net inflows during March.  The taxable bond category had the largest amount of outflows.
---
Weekly Price Performance Heatmap (Finviz)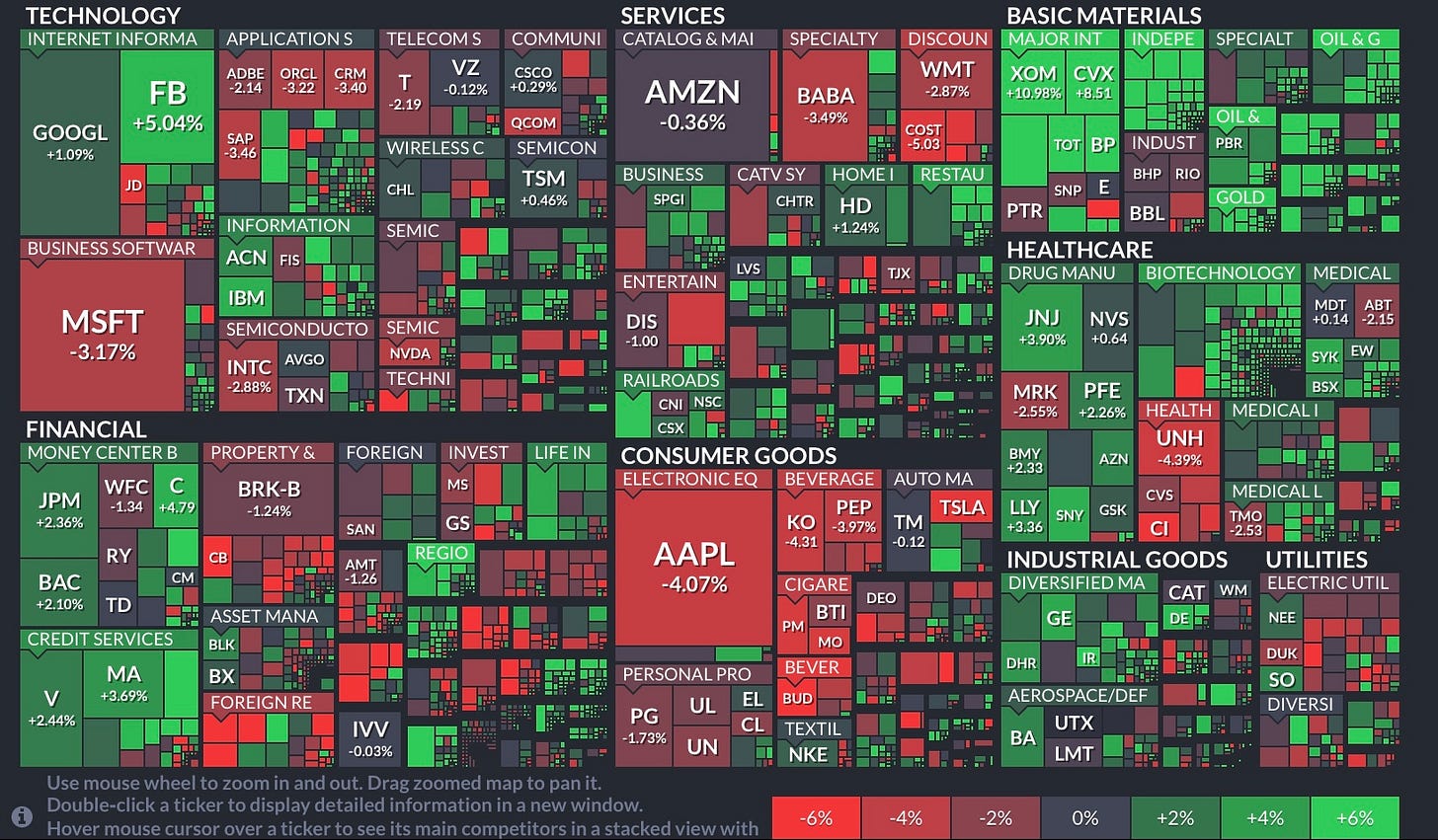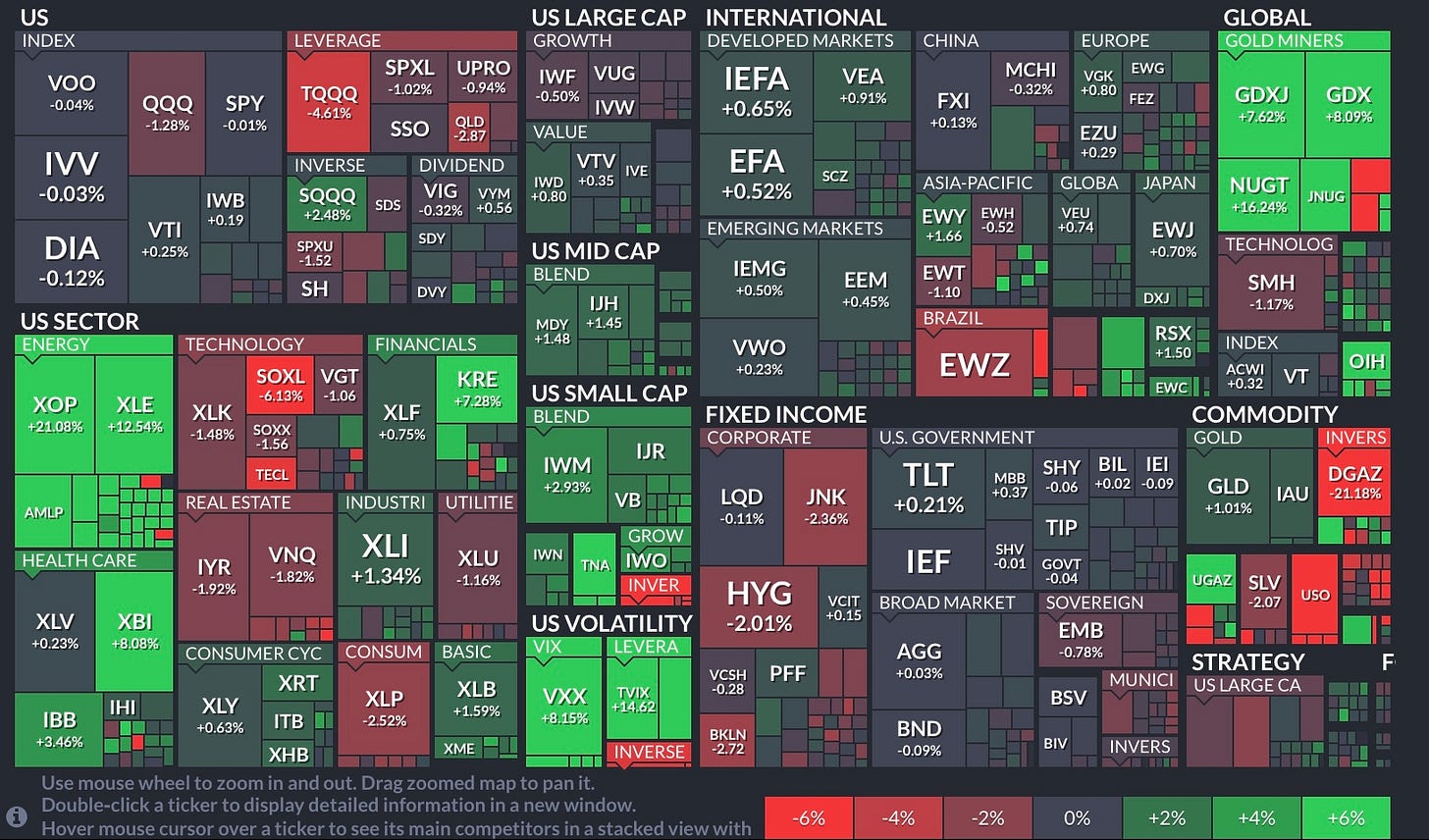 ---
Have feedback? Email us at info@consciouscapital.pro.
The information presented in this newsletter is for educational purposes only, and is not a solicitation for any specific security, product, service or investment strategy. Also, the views and opinions expressed in the linked content are those of the content creators and do not necessarily reflect the official position of Conscious Capital Advisors. Investments involve risk and unless otherwise stated, are not guaranteed. Be sure to consult with a qualified financial advisor, tax professional, or attorney before implementing any strategy or recommendation you may read here.